How to Fix an Undetectable USB Flash Drive
by David Lipscomb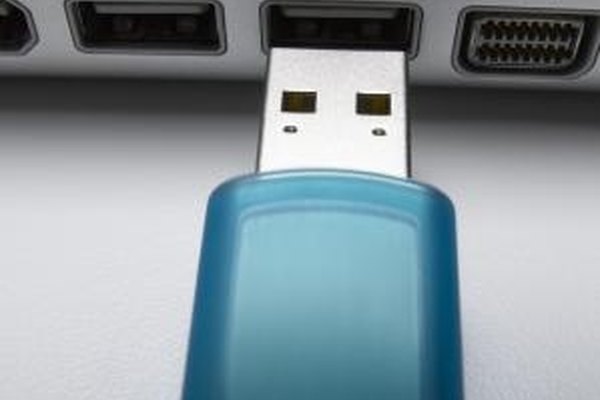 Although USB flash drives are undoubtedly convenient, that doesn't mean flawless operation with every computer is guaranteed. Missing drive letters, no drive appearing in Windows Explorer or a read/write failure all indicate the need to do a little troubleshooting. Windows offers automated steps and detailed methods you can take to hunt down and resolve the problem and resume using your drive.
Drive Recognition
1
Ensure Windows recognizes your drive. Click the Start button, then type "Device Manager" in the search box.
2
Click the "Device Manager" option within the Control Panel.
3
Click on the small arrow next to the "Disk Drives" option to expand the list.
4
Double-click the down-facing arrow over your undetected flash drive. Click the "Enable Device" option. Click "Next" twice when prompted, then "Finish."
Assigning the Drive
1
Click Start, "Control Panel," then "System and Security." Choose "Administrative Tools," then "Computer Management."
2
Locate your flash drive. Right-click on the drive and select "Change Drive Letter and Paths." Click "Add" and "OK." Click on the first drive letter from the list to assign it to your flash drive.
3
Right-click on the drive once more. Ensure the drive is designated "Online."
Tips
check

If all else fails, you can choose the Windows automated "Fix it For Me" service. Click on the link provided in the References to select your operating system and begin the process.

check

If you receive an error message when attempting to enable a USB flash drive, there is a good chance the drive is corrupted.
Warning
close

Although you can modify your system registry to attempt to resolve the issue, you may also cause other problems to that section of the operating system. Use extreme caution if you attempt this course of action.
Photo Credits
photo_camera

Jeffrey Hamilton/Digital Vision/Getty Images