How to Fix Printer Spooling
by Luther Blissett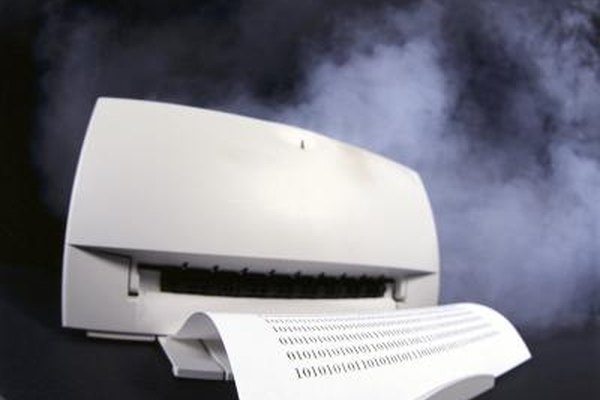 Printer spooling errors are not only frustrating for preventing printing from occurring but also because of how frequently they can occur. While there are a number of potential causes for printer spooling errors, the errors can be solved without need for new and expensive hardware or a great understanding of how printer software works. All that is needed to successfully repair printer spool errors is access to Microsoft's printer troubleshooter and printer drivers.
Restart the print spooler service by clicking on the "Start" menu button and selecting the control panel. Navigate to the administrative tools section from the system and maintenance menu. Select the "Print Spooler" from the services menu and click "Properties". Ensure that "Automatic" is selected in the startup type under the general tab. If it is not selected, press "Start" and select "OK." If the printer is still not spooling correctly, it will be necessary to use the online troubleshooter.
Navigate to the Microsoft online printer troubleshooter and click the "Fix it" button. Select "run" when prompted by the software download dialog box and choose the "light" mode when prompted, as the full mode can make changes to the printer spooling software that will require reinstalling any printer connected to the computer. The troubleshooter should resolve any printer spooling issues and allow for regular printing to resume.
Run the troubleshooter in "full" mode if the printer spool errors are still unresolved. Prior to running the troubleshooter, ensure that the driver software for the printer is available on the manufacturer's support website, as the drivers will need to be reinstalled. Download and launch the driver installation software after the troubleshooter is done to complete the spooler repair and restore the printers.
References
More Articles
Photo Credits
photo_camera

Hemera Technologies/Photos.com/Getty Images