How to Fix a Microphone on a Computer
by Mikhail Polenin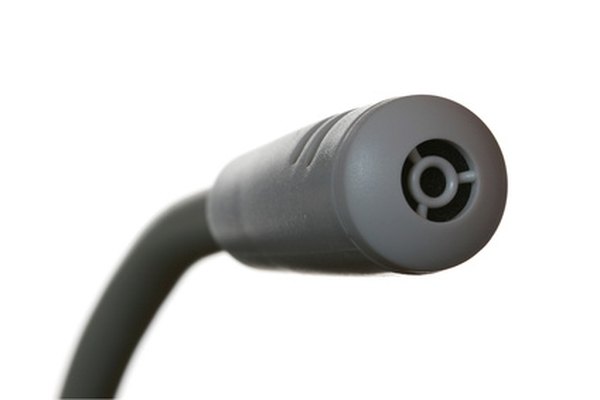 A microphone gives a computer the capability to receive input through your voice, whether you want to record something or simply give your computer voice commands through an application. Although you don't need a driver for it to work, you do need the proper driver for the sound card for it to properly function with the computer. Take steps to troubleshoot issues before you decide that you have a problem in the microphone or sound card itself.
Check the microphone connection in the computer. Go to the back of the computer or the front, if you connected it through a front-side port and check if you plugged it all the way in. If you connected your microphone through the front, connect it through the back of your computer. The front-side port might not work.
Try your microphone on another computer or device with microphone input. If it doesn't work there either, you have an issue with your microphone and either need a new microphone or need it repaired.
Click your "Start" menu on your computer and click "Control Panel." Click "Hardware and Sound," click "Device Manager," scroll down to your sound card and right-click it, click "Update Driver Software" and let the computer connect to the Internet and update your drivers for you. This comes as a solution for your microphone if it worked on other devices.
Tip
check

If none of the steps worked, replace the sound card. The device might not work properly with microphone inputs. If your microphone uses a battery, replace the battery.
References
More Articles
Photo Credits
photo_camera computer microphone image by Alexander Zhiltsov from Fotolia.com