How to Fix Your iPhone After It Messes Up From Jailbreaking
by Jason Bodary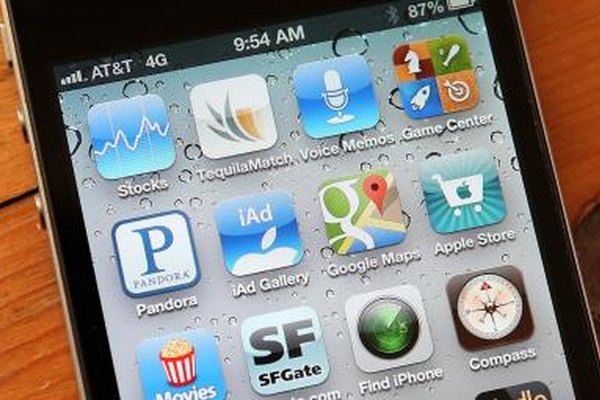 Sometimes during the process of jailbreaking an iPhone something goes wrong, or an app you install causes a serious error and you need to fix it by reverting the iPhone to its unjailbroken state. You can do this by backing up the iPhone to iTunes or iCloud and then using iTunes to restore the iPhone's original software. This fixes the error, saves your data and only takes a few moments.
Unjailbreaking an iPhone
1
Connect your iPhone to your computer and open iTunes.
2
Select your iPhone in iTunes and open the "Summary" tab. When it asks you to confirm the decision to restore your iPhone, click "Yes."
3
Select "Yes" when iTunes asks you if you want to back up your iPhone first even if you normally backup to iCloud. After the phone has finished backing up it will restart and then iTunes will ask if you want to restore the iPhone from the backup.
4
Select "Yes" to restore the iPhone from backup and restore all non-jailbreak-related apps and customizations. If any of the unapproved apps survived the process, delete them -- they will not work now anyway.
Tip
check

You can back up your iPhone to and restore from iCloud instead, just manually back up to iCloud before you restore your iPhone and tell iTunes "No" when it asks if you want to back up. This method takes longer and forces you to re-download all of your apps, but it may be useful if you need to un-jailbreak the iPhone using someone else's computer.
Warnings
close

Jailbreaking was declared legal in the USA as of 2010, but it still violates the user agreement with Apple, who will consider the warranty void if they know about or discover it. Restoring your iPhone to its previously unjailbroken state essentially unvoids your warranty as long as Apple never knows the device was jailbroken.

close

Information in this article applies to iOS 6.1 and iTunes 11. It may vary slightly with older models or versions but the process still works with any iOS as far back as iOS 4.
Photo Credits
photo_camera

Justin Sullivan/Getty Images News/Getty Images