How to Debug & Fix Internet Explorer Registry Errors
by Jackson Lewis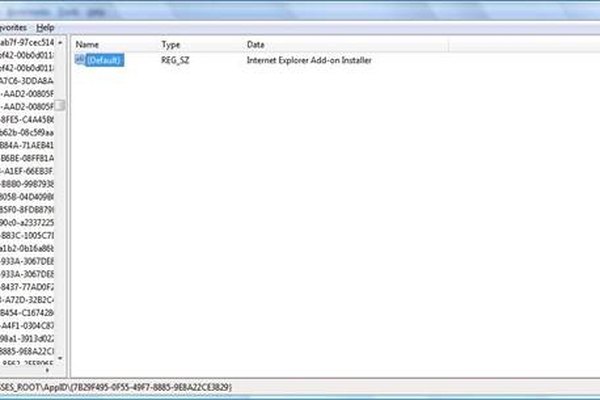 The Microsoft Window's registry performs the database function of storing various settings for the Windows operating system. The configurations stored contain information for all hardware and software components loaded on the computer to include tailored information per authorized user. As a result, the Window's registry is a common source of computer virus attack. A common application bundled with Microsoft Windows is the Internet Explorer web browser. Before uninstalling an infected copy of Explorer and re-installing, you should attempt to debug and fix Internet Explorer registry errors before re-loading software. In order to debug and fix Internet Explorer registry errors that accumulate over time, use a registry cleaning tool such as AVSRegistry Cleaner.
Left click the "Scan" file menu button to initiate a registry scan to find errors on the computer disk. The application will find all registry errors that relate to Internet Explorer as well as other registry issues.
Select the "Fix" menu selection icon after reviewing the registry issues the application found. All Internet Explorer registry problems will be found in the results listing associated with the Internet Explorer application.
Test the computer after fixing the registry problems to ensure that the programs you use (Internet, Email, Word processing) work normally. If they do not, the registry repair tool will allow you to restore the registry to the previous settings by selecting the "Restore" file menu button.
Tip
check

Always test a computer after completing registry repair to ensure all applications work as expected after completing the repair.
More Articles
Photo Credits
photo_camera

Screen Shots Taken by the Author.