How to Fix a Firefox Virus
by Margaret Worthington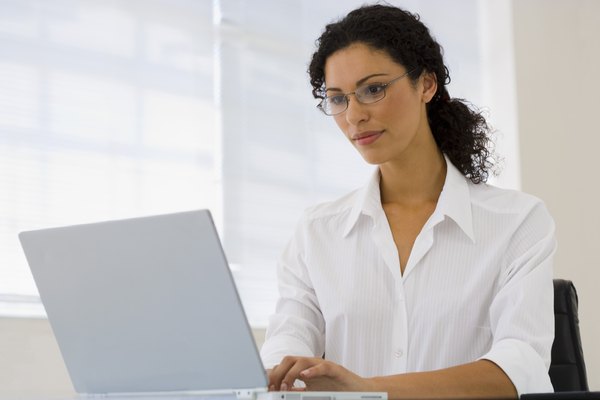 Certain types of viruses can affect web browsers, such as Mozilla Firefox, and cause them to redirect to websites that are filled with ads or questionable materials. If your Firefox web browser has a virus and you want to remove it, you shouldn't worry. While these types of viruses are annoying, they aren't difficult to remove. All you need are is the proper set of tools and the knowledge of the right way to remove the virus.
1
Restart your computer in Safe Mode. Safe Mode starts your operating system with only the drivers and files essential for operation, which makes it easier to remove a virus. To start the computer in Safe Mode, power it off, then start it up again. As it boots up, press the "F8" key repeatedly until you see the Windows boot screen. Choose the option to start "Safe mode with networking" using the arrow keys, then press the "Enter" key.
2
Log in to Windows with your username and password, and confirm that you wish to continue booting in Safe Mode when a dialog box appears. Once the computer has fully loaded the operating system, open a web browser and proceed to a free online virus scanning website, such as one provided by Symantec (makers of the Norton security products) or by Eset. Links to these online virus scanners are in the Resources section below. If you have an antivirus program already installed, it's still a good idea to use an online scanner because it may be able to detect and remove viruses that your antivirus program can't see.
3
Start a virus scan using the online virus scanner. This scan may take several hours or more depending on how many files you have on your computer. Once the scan completes, you will be taken to a list of infections (if any are found) and be given the option to remove them. Choose the option to remove them from your computer (the exact command will differ depending on which antivirus scanner you are using) and wait while this process is performed. Once the removal has been completed, close the web browser and restart your computer, allowing it to start up normally.
Tip
check

If you are unable to visit a website, even in Safe Mode, try downloading a free trial of an antivirus program from a company such as Symantec or Eset through another, uninfected computer. Transfer the installation program to your infected computer, install the antivirus program, and run it, removing any infections that are found.
References
Photo Credits
photo_camera

Jupiterimages/Pixland/Getty Images