Firefox Redirect Malware Removal
by Margaret Worthington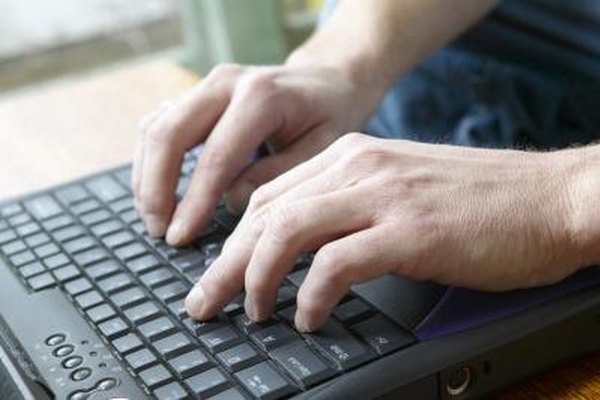 If your web searches in Firefox are redirecting to websites that are full of ads instead of to the website you are searching for, your computer has been infected with malware. While this isn't a good thing, there is good news: Removing this virus doesn't take a lot of work to do, and you don't even have to know much about computers, either. All you need to do is employ some free virus and malware removal tools and your computer will soon be rid of the nasty redirect virus.
Perform a Virus Scan
The first thing you should do is run an antivirus scan of your computer. If you have an antivirus program installed, update it to the latest definitions using the "Update" feature inside of the program and then run a complete system scan with the software, removing any infections that are found. If you do not have an antivirus program installed, use a free online scanner, such as ESET or Trend Micro, both of which are linked in the Resources section of this article.
Perform a Malware Scan
Download and install an anti-malware program onto your computer. An example of this type of software is the free program Malwarebytes, which is linked in the Resources section. An anti-malware application can detect certain types of malicious software that virus scanners are unable to detect. Once you have installed anti-malware software, run a full system scan and remove any infections that are found.
Using the Safe Mode
After you reboot your computer, check to see if the redirect problem is fixed. If not, restart your computer and boot into the "Safe Mode." Safe Mode allows you to start your computer with the minimum required drivers to start Windows, which makes it easier to remove a virus or piece of malware. To boot into "Safe Mode," press the "F8" key as your computer starts up and select "Safe Mode with networking" from the "Options" menu. Once inside Safe Mode, run a full system scan of your computer with both the antivirus and anti-malware programs. Restart your computer once this is complete and check again and see if the redirect problem has been solved. You may have to try this process a few times to completely remove the malware, depending on what type it is and how long it has been infecting your computer.
Photo Credits
photo_camera

Hemera Technologies/AbleStock.com/Getty Images