How to Get Files From a Broken External Hard Drive
by Tom Ianello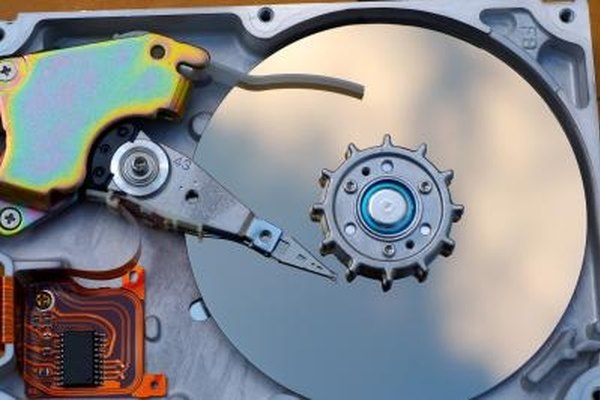 External hard drives are a good solution for backing up valuable data in case of an internal hard drive failure. Hard drives store large media collections, copies of important files or even duplicate copies of your entire operating system and installed applications. Despite their usefulness, they can still fall victim to hardware failure or other malfunctions. Depending on the severity of the problem, there are many methods of recovering intact data from the external hard drive.
1
Remove the hard drive from its enclosure and install it in a working enclosure or plug it directly into your computer. All external hard drives have a standard 2 1/2- or 3 1/2-inch hard drive contained in an enclosure that allows universal serial bus or Firewire connection to any computer. Plug the hard drive directly into the motherboard of a desktop computer using a SATA or IDE cable and power cable, or connect to a USB port with a special IDE-SATA to USB adapter. If the computer recognizes the hard drive and you are able to access the files on it, this means there is a hardware issue with the original enclosure.
2
Bring the external hard drive to a business that does computer repairs. They can perform a diagnostic test of the hard drive's self-monitoring, analysis and reporting technology, also known as S.M.A.R.T., to determine the exact problem. Depending on the problem, they may be able to extract full or partial data from the hard drive. If the hard drive itself is physically undamaged but showing signs of S.M.A.R.T. failure, the stored data may still be intact and potentially rescued.
3
Contact a data recovery service and get a quote on recovering the data from your broken external hard drive. Many companies provide this service, though it can be quite expensive. These services have a high success rate and even extract data from hard drives severely damaged physically. They will give you a cost estimate before performing any data recovery service, and if you decide it isn't worth the cost, they will return your hard drive to you. If they attempt to recover data from your hard drive and are unsuccessful, you pay nothing.
References
Photo Credits
photo_camera

Jupiterimages/Photos.com/Getty Images