What Is the File Extension VCF?
by Paul Higgins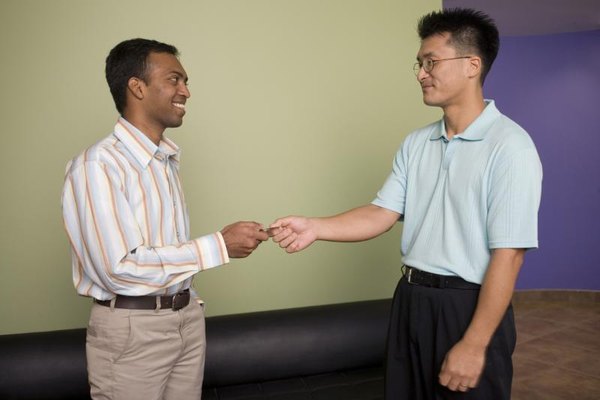 Files with a VCF file extension -- also known as vCards -- contain the contact details of a person or organization and are the digital equivalent of a standard business card. After receiving a vCard from one of your contacts, you can either directly import it into a program that supports this format or convert it to a text-based format to export the contact details stored in the card to a spreadsheet or database.
Opening a vCard
Windows includes an address book app that supports the vCard format. To access the app, open the Start menu under Windows 7 or the Start screen under Windows 8.1 and type **Contacts** in the search bar. Click the **Import** button to import the VCF file to your Windows address book. Alternatively, many popular email and productivity applications can also import vCards, such as Microsoft Outlook, Thunderbird or Windows Live Mail.
Converting a vCard
Several free online tools -- such as the [vCard to VCF Converter](http://www.unc.edu/vtoc/), the [vCard to LDIF/CSV Converter from Brotherli](http://labs.brotherli.ch/vcfconvert/) or the [vCard to LDIF/CSV Converter from Tribulant](http://tribulant.com/vcard-csv/) -- can help you convert a vCard file to the CSV -- or Comma-Separated Values -- format. CSV files are basic text files that you can import into a wide variety of software or online services, such as Excel, Google Docs or Access.
Photo Credits
photo_camera

Purestock/Purestock/Getty Images