Facetime Vs. Skype
by Alexander Poirier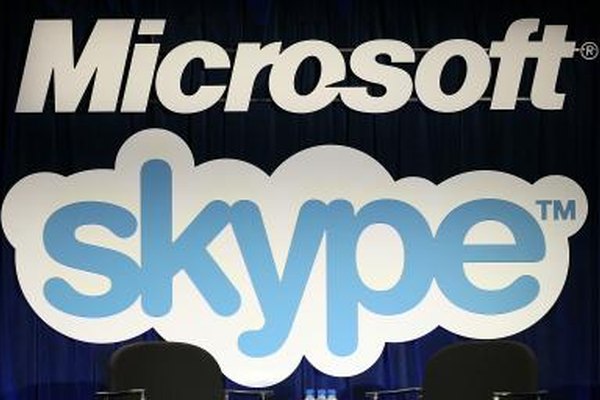 FaceTime and Skype are two Internet calling applications developed to allow users to communicate with other people over the Internet. Each application allows for video chatting, but this is where their similarities end. While Skype is a full-featured Internet calling application, FaceTime is a more focused video chatting application, making these two applications more different than a cursory glance might suggest.
Facetime Development And Devices
FaceTime is a video chatting feature developed by Apple and integrated into Apple's iOS and OS X products. Since FaceTime was developed by Apple, it is only available on the iPhone, iPod touch, iPad, iMac computers, Mac Pro computers and MacBook computers. FaceTime requires that the user have a Wi-Fi or direct Internet connection to use the service and does not work over a cell phone provider's 3G network.
Skype Development And Devices
Skype is an Internet calling service developed by Skype Limited and designed for use with as many platforms as possible. Skype is available for Windows, Mac and Linux-based computers, as well as iOS, Symbian and Android powered phones, tablets and devices. When using Skype on a computer, Skype requires a Wi-Fi or direct Internet connection. When using Skype on a phone or other mobile device, however, you may use a 3G cellphone data connection.
Facetime Features And Limitations
FaceTime, unlike Skype, is only a video calling service. Calls that are made with FaceTime are always video calls and, because of this, any device that uses FaceTime must have a camera attached to it. FaceTime calls can only be made to other FaceTime users, restricting FaceTime calls to iOS and OS X device owners, and making every FaceTime call you make free.
Skype Features And Limitations
Skype, on the other hand, allows users to make video calls and regular Internet calls. Video calls can only be made to other Skype users that have a video camera attached to their device, however, Internet calls can be made to Skype users and non-Skype users alike, regardless of whether they have a camera. Calls to non-Skype users do cost money, but the Skype application is free to download on all platforms.
More Articles
Photo Credits
photo_camera

Justin Sullivan/Getty Images News/Getty Images