How to FaceTime Someone From a Computer
by Lynn Burbeck
; Updated September 01, 2017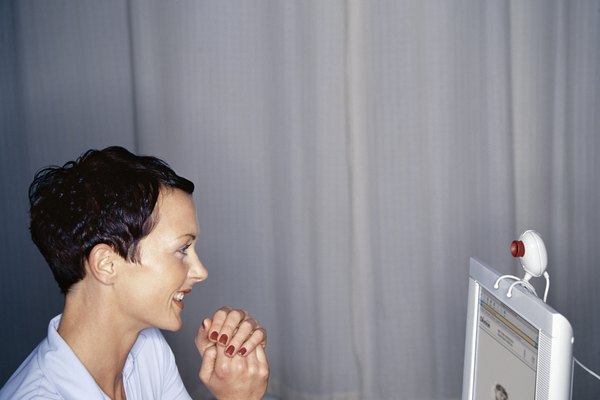 Apple FaceTime application, used to make voice and video calls with other FaceTime users, was originally available only on the iPhone. However, Facetime can now be used on your Mac computer too. After downloading and installing the FaceTime for Mac application from the Apple App store, Mac users can make FaceTime calls for free over the internet.
Press "Command-Space" and type "Facetime" to see if your Mac already has the application. If you see it, just press the Enter key to open it. If it isn't available on your computer, download it from the Apple App Store on your Mac. The app is included on Mac computers with OS X Lion or later, but must be purchased for 99 cents by users with Mac OS X v10.6. To install and use the app, you must have at least Mac OS version 10.6.6, an Apple ID and a Mac that supports the Snow Leopard operating system.
Open the FaceTime application, by selecting it from either the Dock or the Applications folder on your computer.
Select the name of the person you'd like to call by clicking the name from the "My Contacts" list on the right side of the FaceTime screen. If the person's name is not yet part of your contact list, click the button to the right of the "My Contacts" heading, signified by a plus sign, and enter a new contact.
Click the phone number or email address associated with the person's FaceTime account to begin a call. If you are calling someone who uses an iPhone, you'll want to select the phone number associated with his device. For users on an iPad, iPod Touch or Mac, select the email address associated with his FaceTime account.
Begin your video chat once contact is established. You can end the call at any time by clicking the "End Call" button.
Tip
Make sure your webcam is enabled prior to initiating a FaceTime call. If you're using an internal webcam, it should launch as soon as you initiate the call.
More Articles