How to Export From MapMyRun to a Garmin
by William Pullman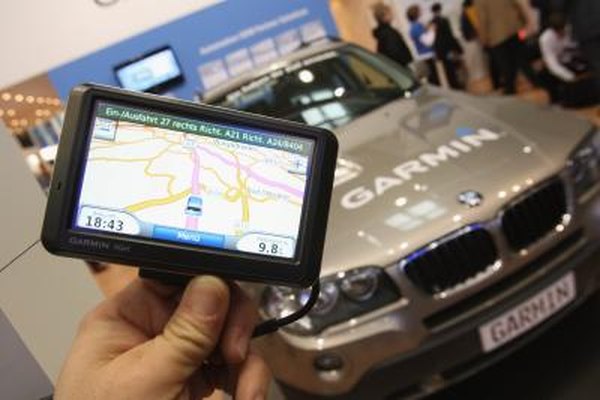 The MapMyRun website enables users to map out routes for physical fitness activities, such as running or bike riding. You can export maps as a GPS Exchange Format (GPX) file, which you can download to some Garmin GPS receivers. GPX files are not compatible with all Garmin GPS receivers; the Garmin Forerunner line of GPS watches for runners does not support GPX, for example. Garmin Edge receivers, which are used by bike riders, can import files exported from MapMyRun.
1
Log in to your MapMyRun account and click "My Maps." A list of the maps you've created appears on the screen.
2
Click "View" next to the map that you want to export to view more information about the map.
3
Click "Export this Route," "Export as GPX" and then "Download GPX File." The GPX file is downloaded to your computer.
4
Connect the Garmin Edge to your computer using the supplied USB cable.
5
Click the Windows Start button, select "Computer" and then the "Edge" drive.
6
Double-click the "Garmin" folder and then the "NewFiles" folder.
7
Drag the GPX file you downloaded from MapMyRun into the "NewFiles" window.
8
Click the "Safely Remove Hardware" icon in the system tray, select "Eject Edge" and then unplug the receiver when the "Safe to Remove Hardware" message appears. The Edge converts the GPX file for use with the GPS device.
Warning
Information in this article applies to the Garmin Edge 800. It may vary slightly or significantly with other versions or products.
More Articles