How to Export a Mac Address Book to Outlook
by Mario Calhoun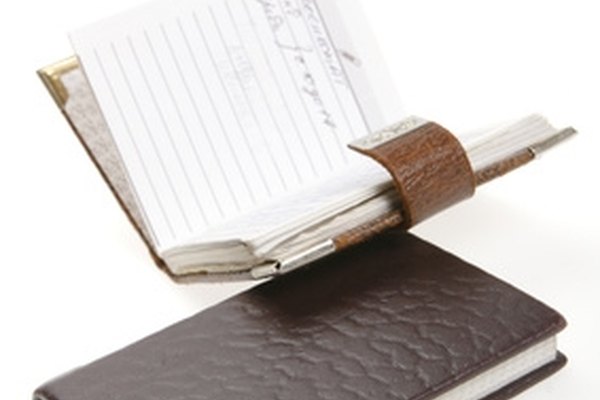 If you currently use the default Address Book program on your Macintosh computer and wish to transfer your contacts to Microsoft Outlook, you can do so by exporting the contacts from Address Book through the application's vCards. VCards are the Address Book's method of storing contacts, and are compatible with Microsoft Outlook 2007, according to the official Microsoft Support website. Before exporting your contacts, back them up to an archive on your Macintosh computer in case the vCards become corrupted during the transfer.
Click once on your Macintosh's desktop. Then click "Go" at the top of your Macintosh screen, and select Applications from the submenu. Double-click the Address Book icon to open it.
Click "Edit" at the top of the menu, and click "Select All" on the drop-down menu to highlight all of your contacts.
Select "File" at the top of the Address Book menu bar, move your cursor to "Export" on the submenu and click "Export vCard."
Click the "Save" button to export your Address Book's vCards, and attach the vCards as an attachment in an email. Email the vCards to yourself, and open the email in Microsoft Outlook.
Download the vCards attachment file, and save it to your desktop. Click "File" at the top of the Outlook menu, and click "Import and Export" on the submenu.
Click "Import a vCard file" and click the "Next" button. Click the vCards file located on your desktop, and click the "Open" button to import your Address Book contacts.
Photo Credits
photo_camera two notebooks image by Astroid from Fotolia.com