How to Export Contacts from BlackBerry Desktop Manager
by Christina Shaffer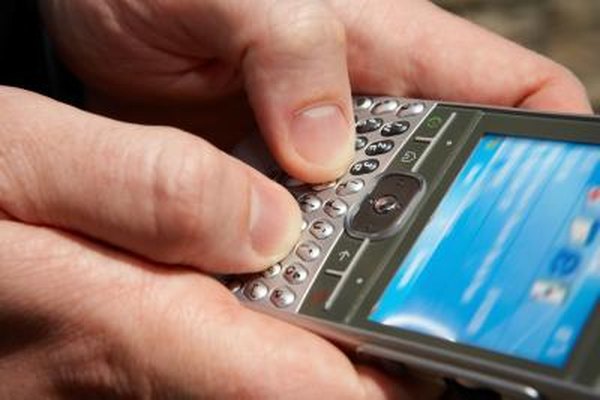 For BlackBerry owners, the BlackBerry Desktop Software is essential for backing up and managing important phone data, including contacts, appointments, pictures and videos. Depending on your preference, you can export contacts from a handful of applications including Microsoft Outlook and IBM Lotus Notes. Prior to exporting contacts from your PC to BlackBerry, disable Wi-Fi data synchronization on the smartphone. After you disable the Wi-Fi connection, you can configure your preferred synchronization settings in the BlackBerry Desktop Software and use the device's USB cable to sync the contacts.
Disable Wi-Fi Data Synchronization
1
Open the Contacts app on the BlackBerry.
2
Press the "Menu" button, and then select "Options." If prompted, select the contacts list you want to sync with BlackBerry Desktop Software.
3
Disable Wi-Fi for the data by removing the check next to the "Wireless Synchronization" option or switching the "Wireless Synchronization toggle to "No." Depending on the BlackBerry model, the option will differ.
4
Press "Menu" and select "Save."
Configure Synchronization Settings
1
Connect the BlackBerry to your computer using the USB cable.
2
Launch BlackBerry Desktop Software.
3
Click "Organizer" in the navigation pane, and then click the "Configure" button next to Contacts.
4
Select your preferred synchronization method from the Sync Direction drop-down menu. For example, if you want to only add contacts from the computer to the BlackBerry, choose the "One way to your device only option." To keep the contacts the same on the smartphone and the PC, choose the "Two way between your device and computer" option.
5
Choose the contacts application that includes the contacts information you want to export to the smartphone, such as Microsoft Outlook or IBM Lotus Notes, and then click "Configure."
6
Click the "Outlook Profile" drop-down menu and select your Microsoft Outlook account. If you're exporting contacts from IBM Lotus Notes, click the "Browse" button and select the ".ini" file.
7
Click "Close," and then click "OK."
Sync Contacts
1
Click the "Organizer" button in the navigation pane.
2
Review the data you want to sync from the software, and make sure the Contacts application is selected.
3
Click the "Sync Organizer" button to automatically transfer the contacts to the device.
Tip
Information in this article applies to Blackberry Desktop Software version 7.1. The process of exporting contacts may vary slightly or significantly with other versions.
More Articles