How to Erase an iPhone Code
by William Pullman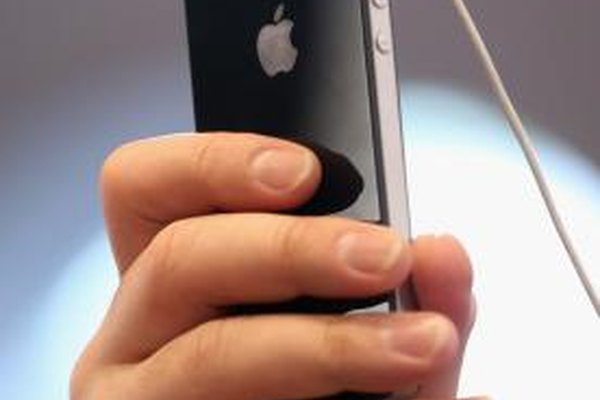 The iPhone has two types of security measures that require a code to bypass. The screen lock is a passcode prompt that appears whenever the phone is taken out of standby mode. This lock prevents unauthorized users from viewing any of the data on your phone. The restrictions lock enables you to block specific apps and services from anyone else using your iPhone. The passcode is required to make changes to the set restrictions. Turn off the locks to remove either of the codes from your iPhone.
Remove Screen Lock
1
Tap "Settings," "General" and then "Passcode Lock" to open the Enter Passcode screen.
2
Enter your passcode to access the Passcode Lock screen, which has all the settings for the screen lock.
3
Tap "Turn Passcode Off" and enter your passcode to remove the screen lock. If you'd rather change your passcode, tap "Change Passcode." Enter your old passcode and then enter your new passcode twice to change the screen lock.
Remove Restrictions Lock
1
Tap "Settings," "General" and then "Restrictions."
2
Enter your restrictions passcode to view the Restrictions screen.
3
Tap "Disable Restrictions" and enter your Restrictions passcode. Unlike the screen lock, you don't have the option to change the Restrictions passcode.
Tip
check

The iPhone does not save your codes when you remove the locks. You need to create a new passcode if you decide to enable the screen or restriction locks again.
Warning
close

Information in this article applies to iOS 6.1. It may vary slightly or significantly with other versions or products.
References
Photo Credits
photo_camera

Sean Gallup/Getty Images News/Getty Images