Enabling WiFi on the iPhone
by Ashley Donohoe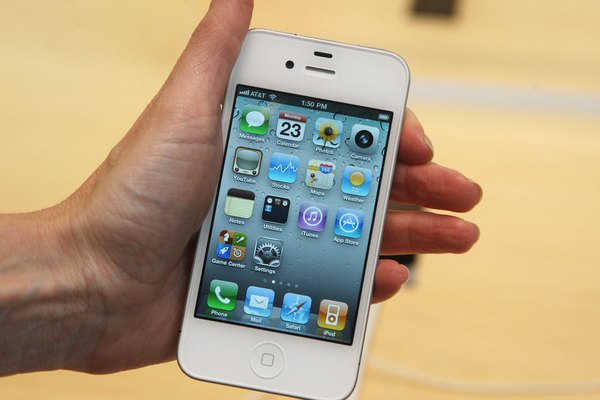 In addition to its basic phone capabilities, the Apple iPhone lets you play media files, browse the Internet, check your email, play games and download new apps. It supports cellular Internet service offered by your wireless provider and supports Wi-Fi for connecting to wireless access points at home or abroad. If you're in a location that has Wi-Fi service, you can enable your iPhone's Wi-Fi capability and set up a connection to the network.
Power on your iPhone and tap "Settings" on the Home screen.
Tap "Wi-Fi" if the field to the right says "Off." Tap "On" beside "Wi-Fi" on the "Wi-Fi Networks" screen that appears. This enables Wi-Fi and lists available networks in the "Choose a Network" section.
Tap an available network name and enter the network's requested security credentials, including a username and password if necessary. Tap "Join" to connect to the selected Wi-Fi network.
Tap "Other" to connect to a network that doesn't appear in the list. Type the network's name beside "Name" and select the security method it uses from the "Security" drop-down list. Tap "Other Network" to return to the network information screen, then type the requested credentials used for the network. Tap "Join" to connect to the network.
Press the "Home" button to return to your iPhone's main screen.
Tip
check

If you're setting up your iPhone's Wi-Fi in a business or university, you may need to contact your organization's technology department for the specific security credentials.
Photo Credits
photo_camera

Daniel Barry/Getty Images News/Getty Images