How to Embed a Wix Site Into a Blogger Blog
by Kevin Lee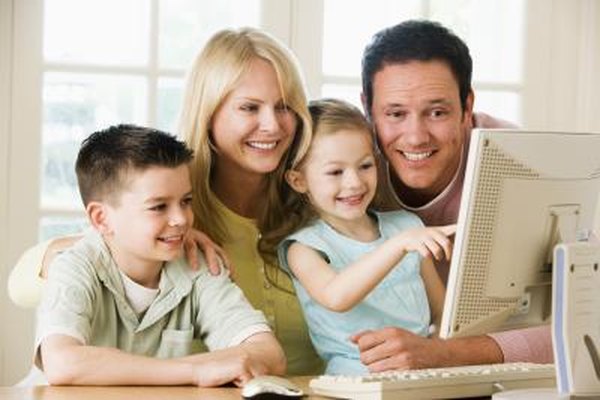 If you have a few minutes, you can create a fully functional Flash website for free and host it on a free Web server. You don't even have to know anything about programming to generate a complete site. After publishing a Wix site, you can embed it inside one of your Blogger posts using HTML code that Wix generates. Add the code to your blog, and site visitors can not only enjoy your blog posts, but interact with your embedded Wix site as well.
Copy Wix HTML Code
1
Navigate to Wix.com. If you already have a Wix account, click "My Account," and sign in to the account. Otherwise click "Start Now," sign up for an account and create a new Wix site. The site provides help if you need it. After creating a new site, click "My Account" and proceed to the next step.
2
Locate the thumbnail image of your Wix site beneath the My Account heading. Move your mouse over the image, then click the "Edit" button that appears. Wix loads your site and displays it in the Wix editor.
3
Click "Publish" to view the "You Are About to Publish" popup window. Click the "Publish" button at the bottom of that window, and then click "Embed." Copy the HTML code that appears in the Your Code text box, then click "OK."
Embed Code in Blogger
1
Visit your Blogger homepage, and click the "New Post" link next to one of your blogs. Blogger displays the Create Post page. Click the "HTML" tab, and then type a few lines of text into the editing box.
2
Right-click anywhere after the text, and then click "Paste" to paste the Wix code you copied into the editing box.
3
Click the "Compose" tab to hide the HTML. A large empty box appears in the editing box. This is the embedded Flash object that contains your Wix site. You cannot see the site until you preview your post or publish it.
4
Click "Preview." Blogger shows you a preview of your blog post. The Wix site you embedded appears in the post.
5
Return to the Create Post page, and click "Publish Post" if you wish to publish the post.
Tip
check

You can change the size of the embedded Wix website by changing the embed code copied from the Wix site. This code contains two sets of Width and Height parameters. If the Wix site is 600 pixels wide and 400 pixels tall, the code has two sets of text strings that appear as follows: width="600" height="400." Change these values if you like to change the size of the Wix site as it appears in your Blogger blog.
References
Photo Credits
photo_camera

BananaStock/BananaStock/Getty Images