How to Eject My iPod Safely Without iTunes
by David Weedmark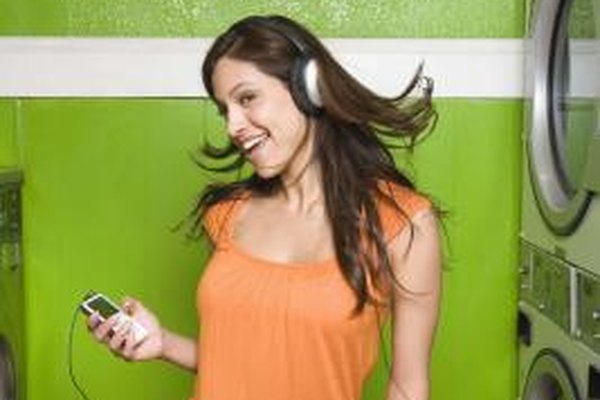 Like any USB device that shares data with your computer, it's important to safely eject an iPod before physically disconnecting it from the USB cable. This ensures the computer is finished transferring any data to the iPod before giving you the go-ahead to pull the plug and prevents possible damage to the files. The process can be done a couple of different ways and each requires only a couple of clicks of the mouse. Failure to safely eject your iPod could leave you with corrupted files and may even make your iPod unplayable.
Ejecting From the Windows System Tray
1
Click the "Safely Remove Hardware" icon located in the notification area in the bottom right corner of the screen. The icon looks like a person standing beside a green circle with a check mark.
2
Locate your iPod in the list of devices. If you don't see it, wait a few seconds for any applications that were accessing the iPod to finish with it or try closing those applications. If you were transferring several files you may have to wait several minutes for the transfer to complete.
3
Click the iPod. A dialog box opens telling you it is now safe to remove the iPod.
Ejecting From the Computer Folder
1
Click the Start button in the bottom left corner of the screen.
2
Click "Computer" in the Start menu.
3
Right-click the iPod and select "Eject" from the drop-down menu.
Tip
check

You can also safely disconnect an iPod after shutting down your computer.
Warning
close

If you are using an older computer running Windows Vista, ensure you have all Windows Vista updates installed. Specifically, if you do not have the Update for Windows Vista (KB936824) installed, ejecting an iPod without iTunes could corrupt the data on the iPod. You can check for updates on Vista by clicking the Start menu, selecting "Control Panel" and then clicking "Check For Updates" in the Security section.
Photo Credits
photo_camera

Jupiterimages/Brand X Pictures/Getty Images