How Do DVR Surveillance Systems Work?
by Ethan Gallagher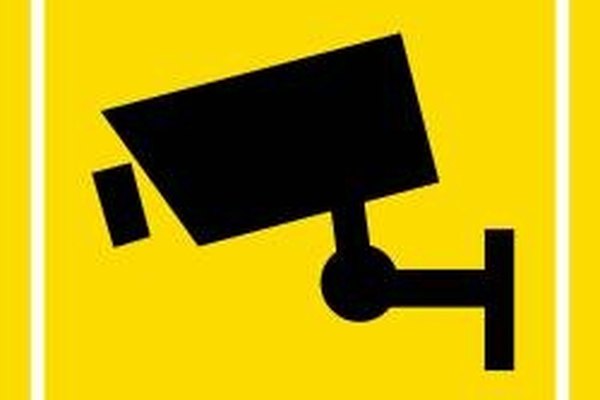 The Digital Video Recorder
A digital video recorder records video and stores it as digital data. It can either be a piece of hardware or a computer software. The video recorded can be from a variety of sources, such as a DVD, analog television, cable television cables, video cameras or other sources. In some ways, a digital video recorder can be thought of as performing the same function as a VCR. However, the recorded video is stored in a digital format ,such as AVI or MPEG, much like the data on a DVD. Recorded content can be indexed, searched and manipulated in other ways that a video cassette cannot. DVRs have become for security and surveillance systems.
DVRs and Surveillance Systems
In a DVR security system, a closed circuit of video cameras is connected to a DVR device or PC with DVR capability. As the television cameras record video (and possibly audio), it is routed to the DVR device by a system of cables. The transmitted video can be routed to display monitors, over a network to another device, or converted into a digital format and stored. All archived, or stored, video information is "stamped," meaning it is labeled to indicate what time and date it was recorded and which camera provided the input. This allows people easier access to both real-time and archived security data.
Advantages Over Traditional Methods
Though the main function of a DVR security device is to manage and store input from surveillance cameras, it has many additional security applications. Cameras can be controlled remotely through the DVR device, allowing the user to zoom, pan or rotate the field of view of the surveillance camera. Events such as an alarm being tripped can be integrated into the video data as it is stored, thereby allowing events to be searched and easily accessed after the fact. Lastly, some systems have the capability to detect motion by monitoring the video data. The motion-detecting and event-stamping capabilities of such systems remove much of the monitoring and management involved in surveillance from personnel, allowing them to work more efficiently. The sophistication of DVR security systems has progressed substantially in recent years, and there is little doubt future systems will sport even more impressive functionality.
More Articles
Photo Credits
photo_camera

(Image retrieved from public domain)