How to Get a DSL Modem in a Rural Area
by Jacob Andrew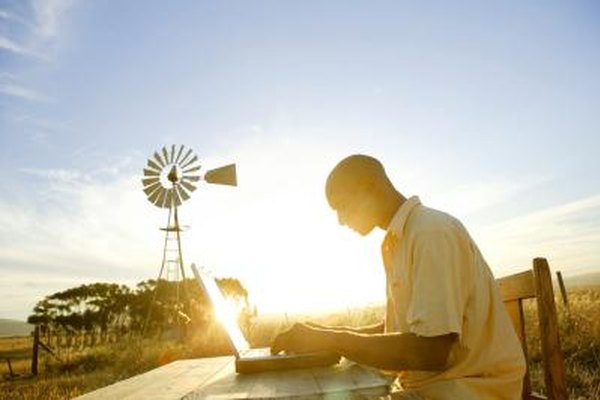 A DSL modem only works when connected to a phone line with a compatible signal. Receiving such service has long been a challenge for those living in rural areas. One of the biggest problems lies in convincing an ISP to make an investment. There are many steps you can take to petition for and purchase DSL modem service. If DSL service is already available in your rural location, than receiving a modem is only a phone call away.
Finding DSL Service in Your Area
1
Contact your local telephone company. DSL service operates through traditional telephone lines. Telephone companies, therefore, are the ones that can determine if DSL service is available. Even if your general area receives DSL service, it's possible that your particular address sits too far from a DSL access multiplexer.
2
Inquire about modem fees. If your ISP requires that you lease a modem, then you may be better off purchasing your own DSL modem. Be sure to ask the customer service rep which technologies need to be supported by a third-party DSL modem.
3
Set up an installation date. New DSL service requires an on-site visit from a technician. DSL technicians typically bring the modem with them. If you are purchasing your own modem online, set a date that allows ample time for your modem to be shipped. Installation has to be rescheduled if the equipment is not available.
Getting DSL Service to Your Rural Area
1
Contact your local phone company. Phone companies are typically the investors in running the infrastructure necessary to provide DSL. Let them know they would have a customer.
2
Contact your local representatives. Talk to your mayor about efforts to attract DSL investments to the area. State or federal grants, such as the FCC "Connect America Fund" may be available to help attract broadband providers.
3
Contact your neighbors. It is harder for DSL providers to recoup costs in a rural market than it is in an urban market. Convincing your neighbors to also express an interest in DSL service goes a long way towards convincing companies that their investment can be recouped.
Tip
check

If DSL service is unavailable in your rural area, consider exploring options in cellular broadband or satellite Internet. These services are known for having particularly wide coverage, even in rural areas.
Photo Credits
photo_camera

Goodshoot/Goodshoot/Getty Images