How to Find The Driver For an Unknown PCI Device
by Matt Knouff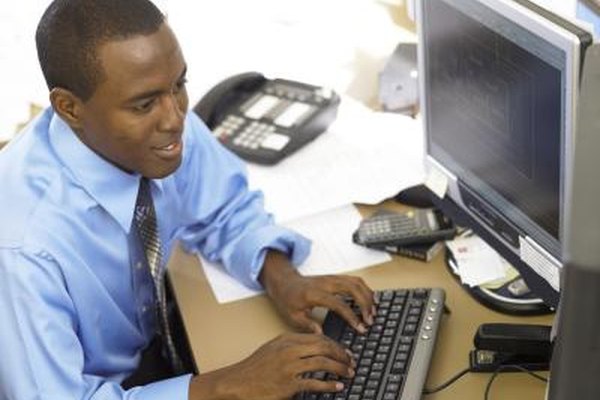 PCI stands for Peripheral Component Interconnect. It is a computer bus designed for attaching hardware devices to the motherboard inside of the computer. Video cards, sound cards, modems and other devices are available as PCI cards. Locating device drivers can be difficult but is necessary in order to use a device when you do not have the driver disks or CDs that came with the device and your operating system is not able to detect the appropriate drivers for your device.
1
Go to the manufacturer's website and search for device drivers for the card. If you are unsure who the manufacturer of the device is or unsure of what the device name is, you can obtain the vendor and device ID numbers from most operating systems.
2
Open the device manager or similar option within your operating system. In Microsoft Windows XP, open the Control panel, go to System, then Hardware, then Device Manager. Right-click on the device name and select Properties. In Properties, open the Details tab. Underneath the device name is a pull-down menu. Select Device Instance Id. A string such as "PCI\VEN_1217&DEV_7130&SUBSYS...." will appear below the drop-down menu. The number after VEN is the Vendor ID (1217 in this example) and the Device ID is the number listed after DEV (7130 in this example). In Microsoft Windows Vista, you can get to the device manager by going to the Control panel, selecting System and Maintenance, then Administrative Tools and then Computer Management. Other operating systems require a different process for obtaining this information, so consult with your operating system documentation or developer to discover how to locate this information.
3
Go to pcidatabase.com and enter in the Vendor ID and Device ID. This will give you information about the device, including the vendor's name. Click on the vendor's name.
4
Go to the vendor's website or contact the vendor via telephone in order to inquire about where to obtain device drivers for this device. If you are not able to contact the vendor or the vendor does not have the drivers, continue to step 5.
5
Go to opendrivers.com, a free drivers database, and enter in the device information. If you cannot locate the driver here, you can use a search engine and attempt to locate a site that has a large database of device drivers for discontinued devices.
Tip
check

Make sure that you download device drivers that are compatible with your operating system. Device drivers for older versions of Microsoft Windows may not work properly on newer versions of the operating system.
Photo Credits
photo_camera

BananaStock/BananaStock/Getty Images