When Is Downloading Music Legal?
by Danny Djeljosevic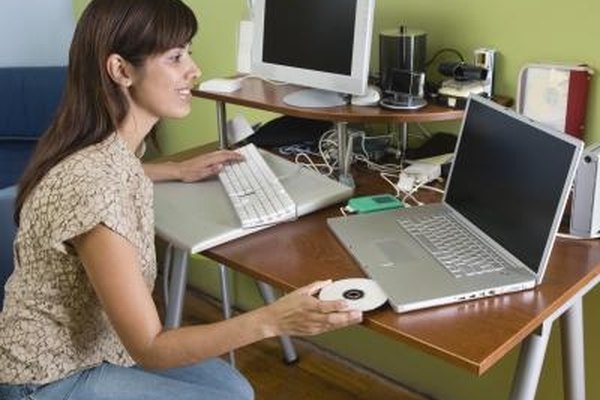 With the widespread use of the Internet, as well as advances in high-speed Internet technology, downloading and sharing files, especially music files, has become commonplace. While file sharing isn't illegal per se, the sharing of copyrighted material that the sharer does not have the right to share is illegal. However, there are many cases in which downloading music is perfectly legal.
Public Domain and Royalty-Free Music
You can legally download royalty-free and public domain music, which is music that the creator releases without setting any copyright requirements. When a musical work is in the public domain, it has no ownership claims on it. This allows anyone to use the music without the need to seek permission or pay any licensing fees. In order for a song to be public-domain, the creator must explicitly define it as such. When a copyright expires, the work enters the public domain. However, while many older music compositions and lyrics have entered the public domain, no actual sound recording will lose its copyright in the United States until 2067.
Creative Commons-Licensed Music
Some musicians release their work under a Creative Commons License, which allows you to download and use a creative work as the artist's personalized license allows. For example, a musician may release a song under a license that allows others to remix and distribute it for free, but won't allow commercial use of the remix without permission. Another artist may only allow others to download and listen to the song. In this case, it would be illegal to remix the song, but legal to download it. Many artists simply ask to be credited for their work. When downloading music, check the license to ensure that it fits your intended use.
Artist-Released Music
Artist websites offer music that you can legally download. Some musicians simply share downloadable music on their websites; others set up shop at websites like Bandcamp, SoundCloud and ReverbNation, allowing fans to listen to music for free or for a small fee. Additionally, record labels often promote new artists and albums by posting free downloadable MP3s on their websites.
Purchased Music
Websites that offer music downloads in exchange for a payment are usually legal. Often users can both pay for individual songs and buy entire albums. Such websites offering paid download services include iTunes, Amazon MP3 and Emusic. Users can also sometimes download free music from these sites. For example, Amazon's MP3 store uses its "Artists on the Rise" section to create interest in lesser-known artists by offering free music for download.
More Articles
Photo Credits
photo_camera

Thinkstock Images/Comstock/Getty Images