How to Download Updates for Kindle
by Andrew McClain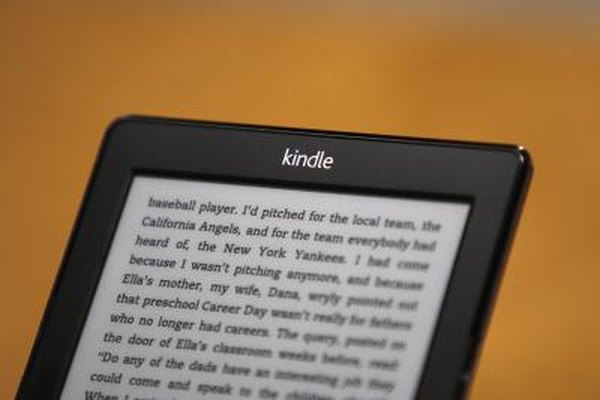 Like any computer, your Kindle will require occasional software updates. These updates serve a variety of purposes; they can fix bugs, add new features or enhance existing features. Amazon does not push updates out to most Kindle devices. For Kindle Fire models, you can automatically download updates, but you can also manually apply updates the same as you would for all other Kindle models. You just need access to a computer and the Kindle's USB cable.
Automatic Download (Kindle Fire only)
1
Activate the menu by swiping your finger down the screen.
2
Tap "More," then tap "Device" followed by "About" to see the software version. If the version is earlier than the current version, you have an update to download.
3
Activate the Wi-Fi and connect to a network.
4
Tap the "Sync" button to automatically download the patch.
Manually Download Update
1
Select "Menu," then "Settings" on your Kindle. You will see the version of the software across the bottom of the screen. If the version on your Kindle is different than the current software version listed on Amazon, you need to install the update.
2
Go to the Updates Download page for your Kindle model (see Resources).
3
Select the download link and save the file to your computer.
4
Plug your Kindle into your computer's USB port.
5
Drag the downloaded file from your computer to the Kindle drive on your computer's desktop. Do not leave the file in any of the directories in the Kindle drive.
6
Eject your Kindle from your computer and turn it on.
7
Press "Menu," then "Settings," then "Menu" and then select "Update Your Kindle." On the Kindle Fire, tap "More," then "Device," then "About," and then tap "Update Your Kindle." Confirm that you want to update your Kindle to start the update.
Tip
Your Kindle will restart two times while it updates. You do not need to do anything else.
More Articles