How to Download Songs on a Sandisk Sansa Model Clip Zip
by Nick Peers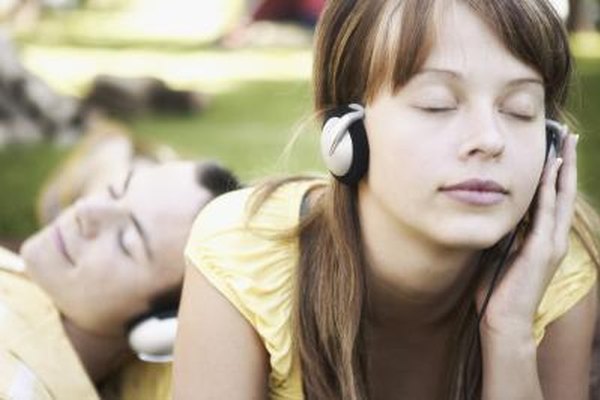 The Sandisk Sansa Clip is a compact MP3 player that can store hundreds of tracks on its 4GB or 8GB of memory. The Clip can play back a wide variety of audio formats, including MP3, WMA, AAC, OGG and FLAC. Before you can use the MP3 player to listen to your favorite tunes, you need to transfer them to the device. The Clip comes with a USB cable that you need to use to connect the player to the computer. You can then transfer or download songs on the player.
1
Connect the Sandisk Sansa Clip to your computer by using the USB cable that came with the player. Windows 8 automatically installs the appropriate drivers and assigns a drive to the player.
2
Press "Windows-X" to expand the Power User Menu and click "File Explorer" to launch the File Explorer app.
3
Navigate to the folder that contains the songs you want to transfer to the MP3 player, select the files and press "Ctrl-C" to copy them to the clipboard. You can select multiple files by holding "Ctrl" and clicking each file. Press "Ctrl-A" to select everything in the folder.
4
Select the drive assigned by Microsoft Windows to your Sansa Clip player and open the "Internal Memory\Music" folder.
5
Press "Ctrl-V" to transfer the songs from the clipboard to the player. Disconnect the MP3 player from the computer after the transfer is complete.
Tips
check

You can download songs from the Internet directly to the player by selecting the "Internal Memory\Music" folder as the destination folder when the Download window appears.

check

You can also drag and drop songs into the "Internal Memory\Music" folder to transfer them to the player.
Warning
close

The songs must be in MP3, AAC, WMA, Audible, secure WMA, OGG or FLAC format, otherwise the Sansa Clip will not be able to play them back.
References
Photo Credits
photo_camera

Jupiterimages/Brand X Pictures/Getty Images