How to Download Pictures to Your iPad
by Carol Reeves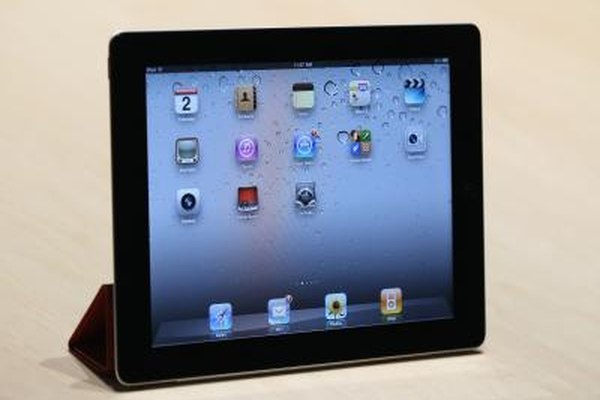 The Apple iPad has helped to change the way pictures are shared with others. The portability of the iPad added with the bigger screen sizes compared to phones makes it appealing to use as a device to share pictures. Since the iPad has no built-in camera, it may seem impossible to get pictures onto to it, yet it is very simple and can be done at the same time apps and music are downloaded to the iPad from the computer.
1
Attach the iPad to the computer using the USB connector that came with the iPad.
2
Open up iTunes by double-clicking on the icon. The iPad will show up on the left side of the iTunes screen.
3
Click on the "Photos" tab.
4
Click on the box next to the link that says "Sync Photos from." Scroll to the folder that has the pictures you want to download to the iPad.
5
Choose one of the options to download--"All folders" or "Selected folders"--from the folder. You can also click on the option to include videos or not in the same section.
6
Click on the "Sync" button located at the lower left-hand corner of the screen. Itunes will start to sync and download the pictures to your iPad.
Photo Credits
photo_camera

Justin Sullivan/Getty Images News/Getty Images