How to Download Pictures From Digital Camera to PC
by C. Taylor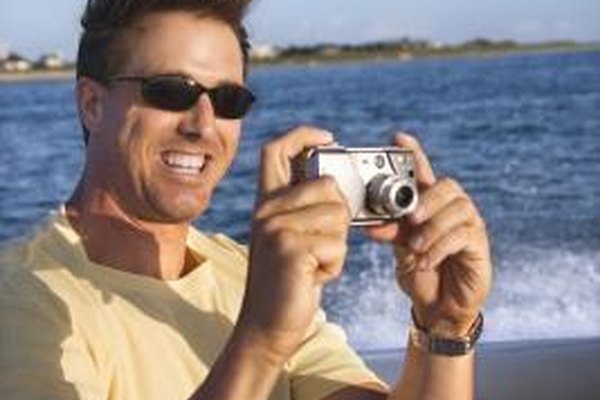 Digital cameras have revolutionized photography by removing the expense and processing time of traditional film. One picture or a thousand pictures cost the same, which makes amateur photographers understandably snap-happy. Although considerably more convenient than film pictures, you may need to transfer digital pictures to your PC for adjusting, resizing or printing the photos. Most cameras offer two solutions for downloading pictures. An included USB cable allows direct download from the camera, but you can also transfer the camera's memory card to your computer's card reader.
USB Connection
1
Turn the digital camera on and attach the smaller end of the USB cable to your camera's USB port.
2
Plug the other end of the USB cable to your computer's USB port.
3
Press "Win-E" to open Windows Explorer and locate your digital camera in the "Removable Storage" or "Portable Devices" section.
4
Browse the camera for pictures. The "DCIM" folder commonly houses photos or photo subfolders. However, your camera may use a different location.
5
Click and drag photos to your hard drive to download them. To drag all photos, click any photo and press "Ctrl-A" to select all photos in the same folder.
Memory Card
1
Remove the memory card from the camera according to your camera's instruction manual.
2
Insert the memory card into your computer's card reader. If you do not have a card reader, you can add one by inserting a USB card reader into your computer's USB port.
3
Click "Import Pictures and videos" from the AutoPlay window. Alternatively, click "Open Folder to View Files" to transfer photos using Windows Explorer, as described in the "USB Connection" section.
4
Enter an optional description for the photos in the "Tag These Pictures" field. This allows you to search for the downloaded photos in Windows Explorer using a descriptive keyword.
5
Click "Import" to download the photos into your Windows' "Pictures" library. Only new photos are downloaded; if you've previously downloaded photos from the same SD card, these photos are not downloaded again.
Tips
check

After downloading photos, you may choose to keep copies on your camera or delete them. To delete them through Windows Explorer, select the photos and press "Delete."

check

Many retailers, including RadioShack, offer an Eye-Fi SD card that allows automatic, wireless transfer of pictures to your computer.
Warning
close

Some memory cards, such as SD cards, have a locking mechanism that prevents write-access. If you wish to delete photos on these cards, verify the sliding lock is in the "Unlocked" position.
Photo Credits
photo_camera

Jupiterimages/Comstock/Getty Images