How to Download Photos From an iPhone to a PC
by David Weedmark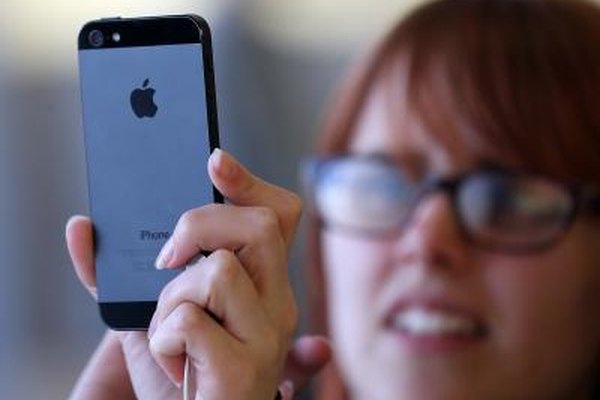 With its 8-megapixel camera, the photo quality on the Apple iPhone rivals that of many cameras, even in low-light conditions. When it comes to getting these photos onto you computer, you have a few choices. Emailing the photos to yourself, or using DropBox or other third-party apps are always an option, but for downloading multiple photos quickly, your best bet is to connect the iPhone to your computer. You can use Windows to import the photos or sync them using iTunes.
Windows 7 Import
1
Connect the iPhone to your computer. The AutoPlay dialog box should open when Windows detects the iPhone. Select "Import Pictures and Videos."
2
Click the Start button if the AutoPlay dialog box does not open and select "Computer." Right-click the iPhone and select "Import Pictures and Videos."
3
Click "Import Settings" if you don't want the photos copied to the My Pictures folder. Click "Browse" and select your preferred folder. Click "OK."
4
Click the "Erase After Importing" button if you want the photos deleted from the iPhone.
5
Click the "Import" button. When the import is finished, the Windows Photo Gallery opens. Your iPhone photos are in the "Recently Imported" section.
Windows 8 Import
1
Connect the iPhone to your computer. Windows automatically detects the iPhone.
2
Click the iPhone dialog box in the upper-right corner of the screen and then select "Import Photos and Videos." The Camera app opens. By default, all of the photos are selected to be imported and have checkmarks.
3
Click on the photos you don't want to import to clear the checkmarks from the thumbnails. Clicking "Clear All" will deselect all of the photos. Clicking them again will add a checkmark. Clicking "Select All" will select all of the photos again.
4
Type a folder name in the text field at the bottom of the screen and click the "Import" button. A progress bar shows the status of the import. Click the "Open Folder" button to see the pictures when the import is finished.
Sync Photos Using iTunes
1
Download and install the latest version of iTunes if you don't have it already.
2
Connect the iPhone to your computer using the USB cable it came with.
3
Select the iPhone in Devices section of iTunes. Click the "Photos" tab.
4
Click the "Sync Photos From" check box and then select an application or folder from the drop-down menu beside it. Click "Apply" and then click "Sync."
5
Open the application or folder you chose to view the photos after they have been imported from the iPhone.
Tip
check

You can also use iCloud Photo Stream to import your photos, provided you have iCloud enabled on the iPhone and have the iCloud Control Panel for Windows installed on your PC.
Photo Credits
photo_camera

Justin Sullivan/Getty Images News/Getty Images