How to Download Only My Contacts From My BlackBerry to My Outlook Email Account
by Mark Pool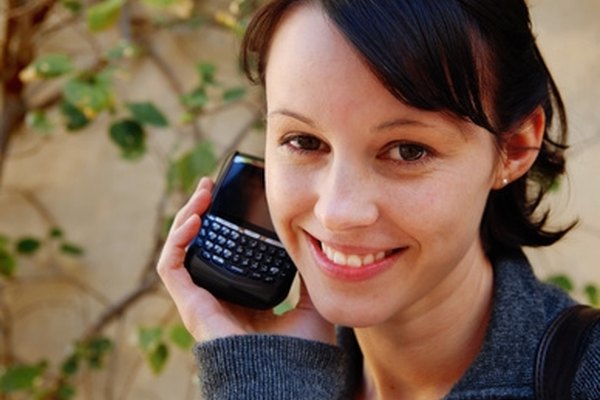 BlackBerry phones are designed to work in tandem with the BlackBerry Desktop Manager program. The Desktop Manager helps you quickly make changes to your BlackBerry from a desktop or laptop system. Use it synchronize data, back up the BlackBerry, or add programs, songs, pictures and videos to your device. The synchronization features can be very specific, allowing you to synchronize some or all of the information to Outlook on your computer. If you prefer not to download most of your information to Outlook, then configure the Desktop Manager to download only your contacts when it synchronizes.
1
Download and install the BlackBerry Desktop Manager version 6 or later if you're running an earlier version (see "Resources").
2
Double-click the installation file to install the BlackBerry Desktop Manager, then follow the prompts to complete the installation. Skip this step if you already have the program installed.
3
Plug your BlackBerry into the computer using the cable that came with your device. Enter a name for the device if this is the first time you've plugged it in. The BlackBerry Desktop Manager starts automatically.
4
Click the "Synchronize" option in the main window, then click the "Configure" option on the left side of the window.
5
Click the "Synchronization" button in the main window to open the setup wizard.
6
Click the "Address Book" option, then click "Next."
7
Click the "Available desktop applications" menu, then click the "Microsoft Outlook" option. Click "Next" to continue.
8
Click the type of synchronization. The "Two-way sync" option synchronizes both ways, updating your BlackBerry contacts with any new contacts in your Outlook Address Book. To send only from the device to Outlook, select the "One-way sync from Device" option. This downloads the contacts into your Outlook Address Book without importing any Outlook contacts to your device. Click "Next" after selecting an option.
9
Click the Outlook profile you want to use; if you only have one profile, then click "Next."
10
Click "Finish" after verifying the settings in the summary screen.
11
Click the "Synchronize" button to download your BlackBerry contacts into Outlook. Click "Eject" from the device menu when finished.
References
Photo Credits
photo_camera pretty woman on cell phone image by Paul Hill from Fotolia.com