How to Download Music From a Computer on an iPod Nano
by Jared Huizenga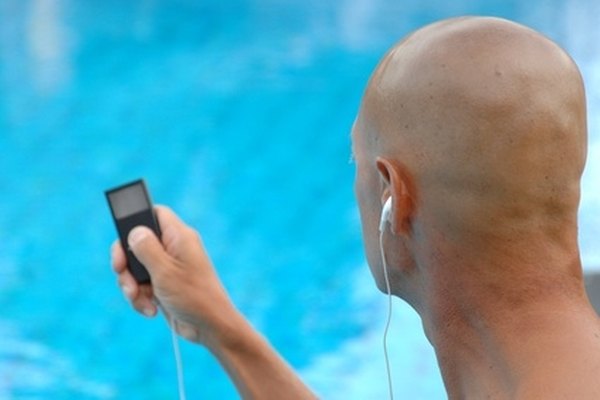 While it's smaller in both size and storage capacity than the original iPod--or the iPod Classic, as it's now known--the iPod Nano has many of the same features as its larger cousin. The iPod Nano can store up to 2,000 or 4,000 songs, depending on whether you have the 8GB or 16GB model. Having that much storage space means nothing, however, if you don't have any music on it. You can easily fill that storage space by connecting your iPod Nano to your computer and using the iTunes software.
1
Connect the USB end of the supplied iPod cable to a high-speed USB port on your computer.
2
Insert the dock connector end of the supplied iPod cable into the dock connector port on the bottom of your iPod Nano.
3
Open the iTunes software on your computer. iTunes may launch automatically depending on your computer's settings. If it doesn't, open the software manually.
4
Click on the "Music" option underneath "Library" in the control panel on the left-hand side of the iTunes interface. Clicking this option will display all of the music that's in your iTunes library in the main iTunes window.
5
Use the scroll bar on the right-hand side of the main iTunes window to scroll through the music in your library. You can rearrange how the music is displayed by clicking on the sort options for the songs. Music can be sorted by artist, album, genre, song title or a number of other options that can be adjusted in your iTunes settings.
6
Click on a song that you want to download to your iPod Nano so that it becomes highlighted.
7
Drag the highlighted song to the iPod Nano icon that is displayed in the "device list," which is located in the left control panel. The device list is located below your iTunes library. The iPod Nano icon will appear when your computer recognizes that your iPod is connected.
8
Release the mouse button when the iPod Nano icon becomes highlighted to download the selected song to your iPod Nano.
Tip
check

You can download more than one song at a time to your iPod Nano by holding down the "Ctrl" key on a PC or the "Command" key on a Mac, and clicking on more songs. Once you've done this, drag the multiple songs to the iPod Nano icon just as you would if you were transferring one song.
Warning
close

Your iPod Nano supports a number of digital music formats, including MP3s, protected AAC files and WAV files. It does not, however, support Windows Media Audio files. To put WMA files on your iPod Nano, the files must be converted through iTunes into one of the supported formats.
References
Photo Credits
photo_camera musique image by Christophe Schmid from Fotolia.com