How to Download Maps to MicroSD Card for Garmin Device
by Candi Lemon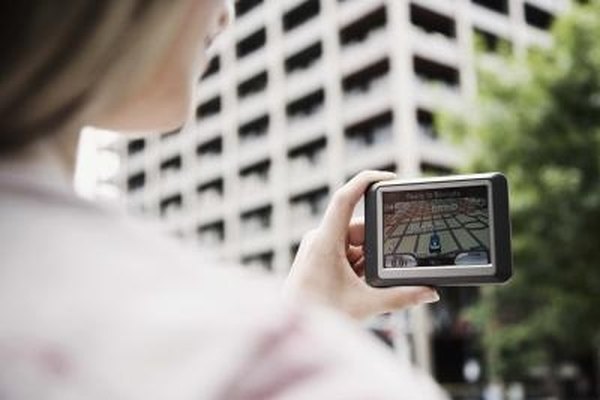 Most Garmin GPS devices come with a map of North America. If you are taking a trip to a different country, want water or trail maps, or just wish to add additional maps to your Garmin GPS, you may need to download them to a microSD card if they are too large to fit on your device. Garmin sells many maps already preloaded on an SD card. If you have purchased the downloadable version of Garmin maps, you can still download them to a blank microSD card.
1
Check the capacity of the blank microSD card you are using for map download against the size of the file you are downloading. The card needs to have enough space to accommodate the map download.
2
Insert the microSD card into the SD reader slot on your Garmin GPS. This is typically on the side of Garmin devices.
3
Connect your Garmin to your computer using the USB cable it came with.
4
Open a Web browser on the computer and go to "my.garmin.com." Sign in with your username and password. Click the "MyMaps" tab. This takes you to the map software available for download.
5
Click "Add to Device" beside any map you have purchased. If prompted, follow the onscreen instructions to install the Garmin Communicator Plugin. This plugin allows communication between your computer and your Garmin GPS.
6
Follow the prompts to complete the communicator software download and initiate communication between your device and the computer. Garmin will ask you to choose the device you wish to download the maps to. Click "Continue." The map may take several hours to transfer to your GPS device.
Tip
check

If you don't have a username and password, create a Garmin account by clicking "Create New Account." After creating a username and password, click the "myProducts" tab, then "Register" and use the Garmin GPS serial number to register the device under your account.
Photo Credits
photo_camera

Jupiterimages/Creatas/Getty Images