How to Download CD to MP3 Player
by Sean Kelly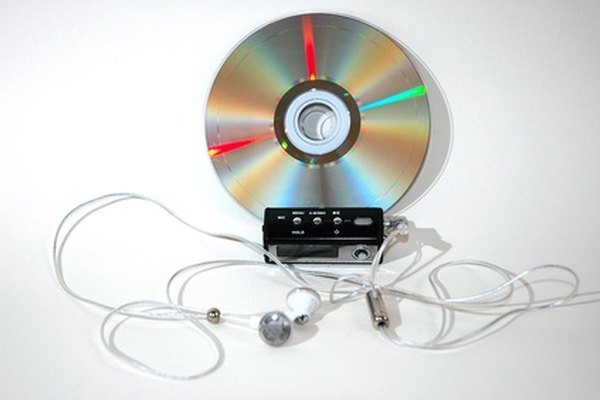 The MP3 player's rising popularity has music listeners increasingly turning away from CDs, evidenced by the decline of CD sales over the past several years. MP3 players allow music listeners to carry thousand of songs on one small device, including music they can add from their old CD collection.
Install an MP3 player software program on the computer. Some MP3 players have an embedded or "bundled" program that automatically installs when connected to the computer with a USB cable; others come with the software on CD. If software is bundled on the player, disconnect the device when installation is complete.
Place the CD in the CD or CD-DVD drive. If "Auto Play" comes up first, click "Rip Music From CD (using Windows Media Player)." If Media Player opens automatically, click on "Rip" at the top of the window.
Click on "Start Rip" on the bottom of the window. All the songs on the album are listed on the screen with check marks next to them. Click on the checked boxes to remove songs you do not want transferred.
Click on "Library" at the top of the window after ripping is completed. Click on the "Recently Added" file under the "Library" file, left of the window.
Connect the MP3 device to the computer with a USB cable. Media Player will automatically open a "Sync" window on the right when the device is connected to the computer.
Drag the album icon, or individual song titles, over to the right "Sync" column. Click on the "Start Sync" button on the bottom of the column to copy the songs to the MP3 player.
Disconnect the MP3 player from computer.
Tips
check

Mac computers can be used to transfer CDs to iPod (via iTunes). Users of other MP3 players, however, need to consult with the device's manufacturer to determine compatibility with Mac operating systems.

check

If the song titles are not displayed (which sometimes happen with a second-hand or "burned" copy of a CD), you may have to type that information onto the song file. You may also be able to browse for the album information online by right-clicking the Unknown Album" icon and choosing "Find Album Info." Make sure the album song tracks match those on your CD album.

check

While syncing the songs, Windows Media will indicate how much space there is on the MP3 player. Make sure there is enough room for the CD songs you want to sync to the device.
Warnings
close

Do not use other programs while ripping or syncing songs.

close

Copyright law allows transferring music from CDs to MP3 players only for personal use.
More Articles
Photo Credits
photo_camera mp3 player and cd image by Warren Millar from Fotolia.com