How do I Get Wi-Fi Through a Smartphone?
by Joshua Galligan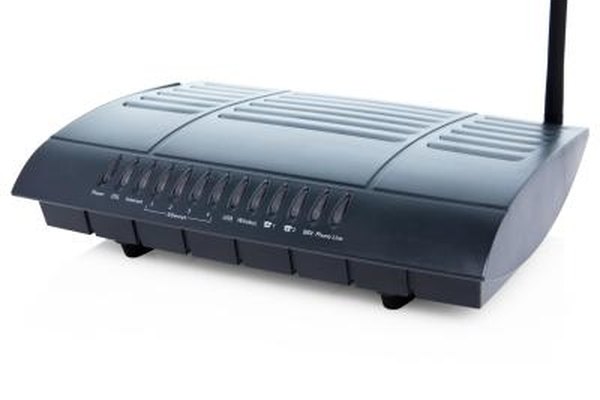 While the data plans often included with many smartphones are useful to a point, many people find that the connections are often slow, lagging and extremely limited overall. Thankfully, many cell phones can be configured alongside a WiFi connection for much faster, practically unlimited Web access. Utilizing a WiFi connection is often times significantly less expensive than using your phone's regular data network plan. To top it all off, you'll never have to worry about walking around your home or office trying to get service ever again!
Navigate to your phone's connections or communications settings. These are commonly found within the main menu or options/setting section of your phone.
Select the "Setup WiFi Connection" option or any variation thereof. You should be presented with the following three options: "Scan for networks," "Manually add network" and "Push button setup." Selecting "Scan for networks" will begin a (usually) quick search of any WiFi connections within your immediate range/vicinity and when it is finished scanning, you select your WiFi connection and enter your security key/password (if required). The "Manually add network" option requires you to manually input your exact network name and any key/password (if required). Selecting "Push button setup" is only applicable on certain wireless routers and automatically connects you to your WiFi network through a series of phone and router prompts.
Navigate back to your main menu and head over to the options/settings section. Locate and select your Web browser configuration/settings and change the connection setting to either WiFi, hotspot or any variation thereof.
Navigate over to your phone's mobile network options (usually located under the main menu under general settings/properties or connection preferences/settings) to make sure that WiFi or hotspot is selected.
Tips
check

Although it's not required, it's highly recommended that you secure your wireless network with some kind of password/passcode. Directions on how to do so are located within your wireless router's instruction manual/documentation.

check

While it's always great to save money and find bargains whenever we can, one product you definitely don't want to skimp out on is a wireless router. A more expensive, high-quality wireless router ensures you a faster WiFi connection as well as less headaches due to dropped/failed connections.
Warning
close

Always double-check with your cell phone provider to make sure there aren't any extra fees or costs associated with using your own WiFi connection as your data plan setting. It's uncommon for this to be the case, but it's always better to be safe than sorry!
Photo Credits
photo_camera

Creative Crop/Digital Vision/Getty Images