How do I Unlock the Password Screen on an iPhone?
by Wanda Thibodeaux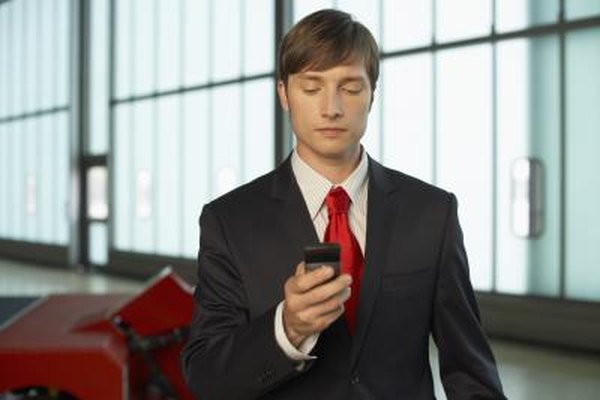 The iPhone is a popular cellular device from Apple Inc. The iPhone enables users to set security passwords to keep unauthorized people from accessing data on the phone or making calls. If you know your password, it takes only three steps to unlock the screen. If you don't know your passcode, then you'll need to restore the iPhone using iTunes software. The latter option requires that you create a backup of your phone data. Otherwise, you'll lose all the data on the phone.
Basic Unlock Without Restore
1
Press the power button on the bottom of the iPhone.
2
Slide the slider bar on the screen to the right to bring up the password entry screen.
Unlock Via iPhone Restore
1
Start iTunes, making sure you are connected to the Internet.
2
Connect your iPhone to your computer with the USB connector cable.
3
Hold down the Home and Sleep/Wake buttons on the iPhone until the Apple logo appears. Release the Sleep/Wake button but keep holding down the Home button. The iPhone eventually should show you a connector icon pointing toward the iTunes logo to show the iPhone is ready to sync.
4
Locate your iPhone under the Devices heading in iTunes and select it.
5
Click the Summary tab. Select "Restore" option and then click "Back Up" when prompted if you haven't yet backed up the iPhone data. Click "Restore." Wait until your iPhone displays a message that says "iPhone is activated." iTunes will prompt you to set up the iPhone. (If iTunes doesn't do this, select the Sync option.) Choose the "Restore from the backup of" option and choose the latest backup you have. Click "Continue." Your previous passcode should now be wiped, allowing you to reset it.
More Articles