How Do I Turn a Web Address Into a Hyperlink?
by Kathy Burns-Millyard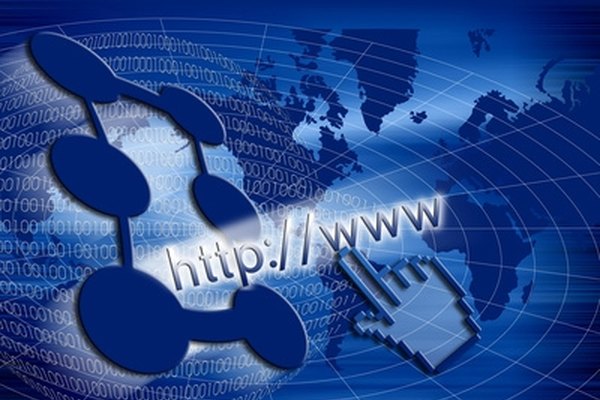 Turning a website address into a hyperlink on a web page or in email is one of the first steps to learning how to do basic HTML for the web. In some cases, specialized online publishing software will turn web addresses into hyperlinks for you automatically, but when you're not using those tools you need to know how to create them yourself.
Open a basic text editor such as Windows Notepad, Notetab Light or Notepad++, then click "File" and select "Open." Navigate to the folder on your hard drive where your web page is saved, click once to select that file, then click the "Open" button to open it in your text editor.
You're now looking at the raw HTML code for your web page. Viewing your web page in a text editor allows you to see the basic HTML code that makes up the page itself and this allows you to create new hyperlinks within the page.
Pick a spot on the page after the opening <BODY> tag and before the closing </BODY> tag to place your new hyperlink. Create the hyperlink with an "a href" tag like this: <a href="http://www.webaddress.com">www.webaddress.com</a> The <a href="http://www.webaddress.com"> tag is the first part of the hyperlink and it shows where the location of the website is. The </a> tag at the end is the closing of the hyperlink code. These two pieces of code are what make your hyperlink clickable. The web address in the middle, between the tags, is the text that will be displayed for the link on the page. Those words can be changed to anything you'd like, such as "Click Here," but if you want the web address itself to be hyperlinked then you would put the full web address into that text spot.
Save the changes to your web page file and reload it onto your website.
Tip
check

Be sure to put "http://" at the beginning of all hyperlinks, otherwise they may not do anything when you click them.
References
Photo Credits
photo_camera internet image by Attila Toro from Fotolia.com