How Do I Set Up My Own Web Page & Blog?
by Emilio Alvarez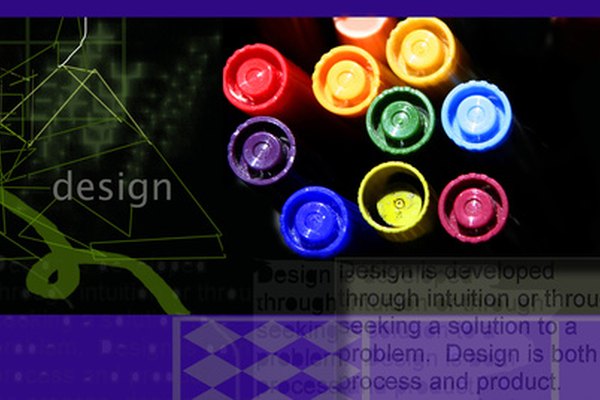 Setting up your own web page or blog with photos, videos, audio and text requires a few simple steps. Various websites provide free domain-hosting and template-ready services for you to create a web page for different purposes. The set-up process for most blogs includes learning how to upload and manage your own content.
General guidelines to set up a web page or blog
1
Obtain a free domain name or purchase one if necessary. The domain name is the actual web address and name of your web page. Get a free domain through a web page-creation site, such as Webs.com or Homestead.com. Purchase a domain through sites like godaddy.com.
2
Determine and write down the use or purpose of your web page or blog. Plan and organize all the elements you wish your web page to contain, such as company mission, biography, services, store, photo gallery, multimedia content, forums and forms.
3
Design the web page on your own if you're computer savvy. Use website designer tools like Dreamweaver or CoffeeCup's Visual Site Designer. Access web-creation sites like weebly.com, webs.com or others, which provide template-ready web pages.
4
Publish your web page for through a web-hosting company for a small fee or via a web-creation site for free. Depending on the purpose, content and usability of your web page, the type of web hosting needed will vary.
Create your own web page or blog
1
Launch a web browser and access a web-creation site, such as www.weebly.com. Depending on the web-creation site you choose, the steps to create your web page will vary slightly.
2
Fill out the "Create a free website" section and click "Sign up." Choose and type a title for your web page at the pop-up window. Click "Continue."
3
Choose a domain for your website, type the desired web address name and click "Continue." "Option A: Subdomain of weebly.com" grants you a free domain, and your web address will look like this: www.your-web-page-name.weebly.com.
"Option B: Register a new domain" is a fee-based domain you will need to purchase through annual subscription. This option gives you full ownership of your domain. Your web address would read: www.your-web-page-name.com A draft of your new web page will display.
4
Click on the "Designs" tab on the top section of the web page. Scroll through the list of templates and choose one for your site. Choose from the list of themes on the left pane, such as "Business," "Education" and "Personal" templates.
5
Click on the Pages tab on the top section of the web page. Click on "New Page" for every new page you create. Click on "New Blog" to create a blog. Name your pages or blog, then click "Save."
6
Click on the Elements tab from the top of the page and click and drag any element from the list of options. Browse through the left pane's list for different components. Choose "Multimedia" for Audio Player, Photo Gallery and Flash features. Choose "Revenue" for product presentation features or "Basic" for "Title Texts," "Paragraphs," and "Contact Forms" to create multiple features on your blog.
7
Click the "Publish" button when finished to create your own web page or blog, and make it available for viewing online.
Photo Credits
photo_camera what is design? image by feisty from Fotolia.com