How Do I Unlock a Screen Lock on an iPod Touch?
by Ariel Phillips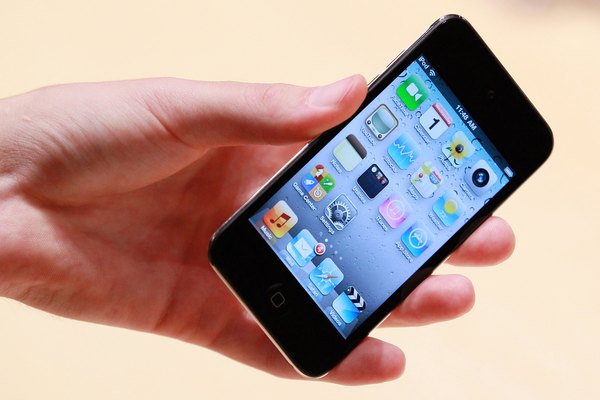 With all the personal things people store on their iPods, it's no wonder Apple added a screen lock function to their newer iPod models. These personalized 4-digit codes prevent people from accessing the iPod Touch without the proper password. Of course, this useful locking mechanism isn't so useful if you don't know how to unlock it. Here are three ways to unlock a screen lock on an iPod Touch.
Use the Pass Code
The preferred and easiest way of unlocking the iPod Screen Lock is to enter the 4-digit combination after going to "Extras > Screen Lock." If you have forgotten the combination, there are other ways to unlock it.
Connect to the Primary Computer
Connect your locked iPod to the computer you used to sync it to iTunes, then open the iTunes program. When you disconnect your iPod Touch from the computer, it will no longer be locked.
Restore Your iPod
If the first two methods don't work, then you can restore your iPod. However, it's best to keep this as a last resort since it's a destructive process that will erase everything on your iPod. If all your data--meaning songs, videos, and other media--are stored on your main computer in iTunes, this shouldn't pose too much of a problem because you can resynchronize your iPod with iTunes after restoring it. Otherwise, you have to be willing to lose some of this media in order to unlock the screen lock. Restore you iPod Touch through iTunes. After connecting your iPod to a computer and opening iTunes, you should see your iPod appear in the summary tab of the main iTunes window. Click the "Restore" button. You will be prompted with several restore options and, if your using a Mac, it will ask for the administrator's name and password.
Tips
For more information on unlocking iPod Touch screen locks and restoring iPods, visit the Apple support site. If your iPod is frozen and the issue is not the screen lock, you will want to find instructions for iPod lockup reset.
Photo Credits
photo_camera

Justin Sullivan/Getty Images News/Getty Images