How Do I Transfer Pictures From My Kodak Camera to My Computer?
by Derek Smith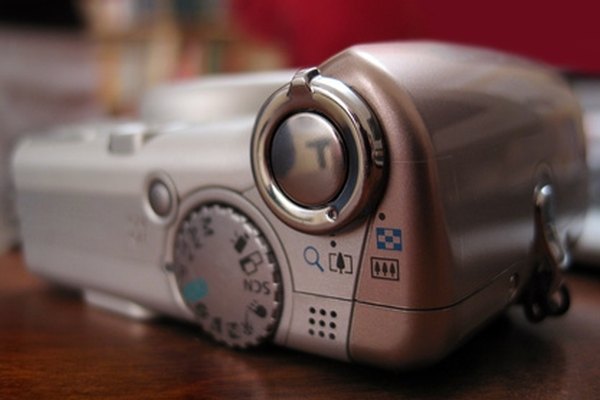 Kodak sells some of the most popular digital cameras available in today's marketplace. Because Kodak markets their products to everyone from novice digital camera users to experienced ones, they have made it simple to get your digital pictures off your camera and onto your computer.
Install the EasyShare software. Locate the CD-ROM that came with your digital camera. Insert the disc into the CD drive on your computer and follow the prompts on the screen to install the software. If you no longer have the EasyShare CD-ROM, you can visit Kodak.com to download the software and then install it as normal.
Connect the USB cable to your camera. With your digital camera turned to the off position, locate the USB cable that was included with your camera and insert it into the appropriate slot located on either the side or the bottom of your camera, depending on the model number.
Connect the USB cable to your computer. With your camera still in the off position, insert the free end of the USB cable that you connected to your camera to a free port on your computer.
Turn the camera on. Once your camera is turned on, your EasyShare software will appear and it will locate your camera and sync it with the software. If the software does not begin, turn your camera off, wait 30 seconds and then turn it on again.
Select a location for your photos. Once your camera is recognized by the software, a pop-up will appear asking where you would like your photos to be stored. The default selection is the EasyShare folder but it can be changed to whatever location you would like.
Select your settings. Before being able to transfer your photos to your computer, you must select some important settings. These are important settings such as whether you want your digital camera to delete the pictures as they are being loaded onto the computer. You can also select whether or not you want your camera to automatically start transferring your photos as soon as the camera is plugged in. The options will vary depending on what type of camera you have.
Transfer your photos. Once all of your settings are selected, simply press the button that says transfer. Your photos will then begin to transfer from your camera into the folder you selected earlier.
Tip
check

If you decide that you do not wish to use a USB cable to transfer your photos, you can purchase a memory card for your camera. Place the card into the proper slot in your camera, normally located next to the batteries, and take pictures as normal. When you are ready to transfer your photos, take the memory card out of the camera and place it into an open SD slot into your computer and begin transferring as normal.
Warning
close

Never turn your camera off while transferring your photos. Doing this can cause a loss of your photos and it will not be possible to recover them.
Photo Credits
photo_camera digital camera image by bright from Fotolia.com