How Do I Layer One Photo Over Another with Software?
by Kathryn Hatter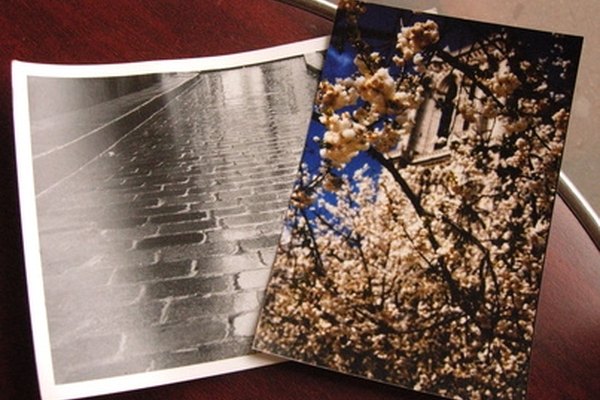 Software can be used for creative special effects with digital photos. There are many ways to manipulate and edit photos using graphics software. By the time you finish, your original photos might be unrecognizable. Start with a simple project, such as layering one photo over another. When you combine more than one photo, the separate layers become one layer.
Open your graphics software program.
Click "File" and then "Open" to browse to the location where you store digital photographs on your computer.
Highlight the two photos you want to open and click "Open" to open both images within your graphics program.
Decide which photo will be the background photo (the other photo will be layered over the background photo). Click your mouse anywhere on the photo you will layer over the background photo to make it the active image. Copy only this image to the clipboard (often you can copy within a graphics program by pressing "Control + C") to begin the layering process. You now can close this original top photo if you want.
Click your mouse anywhere on the background image to make it active. Paste the image you copied to the clipboard onto the background photo image. In some graphics programs, you can paste a new layer by pressing "Control + L." You now should have two images in layers that are over each other.
Move the pasted photo anywhere you desire over the background photo by dragging it with your mouse. Resize this photo if you desire. You can change the opacity of either photo by selecting either photo and sliding the opacity scale down to make one photo more transparent.
Add text to the photos, if you desire, with the text tool. The text tool generally is located along the top of the workspace. You can select this tool by clicking on the tool icon. After you select the tool, click your mouse where you want to add text and a text box will appear. Enter the text and click "OK."
Merge the layers into one layer. Often in a graphics program you can edit the layers by clicking the "Layers" tab. Next, choose "Merge All" from the dropdown menu. Save the merged photos as one photo by naming it an original name.
References
Photo Credits
photo_camera photos image by Text-to-Text from Fotolia.com