How Do I Transfer My AOL Settings From My Old Computer to My New Computer?
by JC Torpey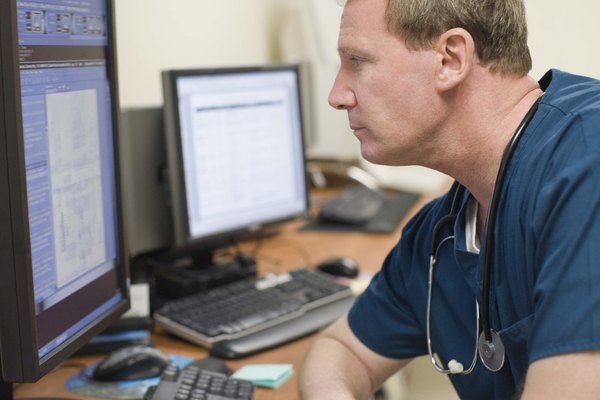 There comes a day in every PC user's life when they need to buy a new one. For AOL users, this also means figuring out how to transfer AOL settings to the new machine. This is a difficult task because AOL does not make it easy to leave their services. However, there are four ways to transfer the settings. Here are some strategies for doing that:
Utilize ePreserver
Connectedsw.com says using its software, ePreserver, almost automates the process. According to AskDaveTaylor.com, who independently tested the software, ePreserver is easy to use and worth the money. It cost between $25 and $30 in January 2010, depending on where you purchased it. Instructions are clear and concise and you'll have access to a support staff should anything go wrong or you need help with the transfer itself.
Windows Migration
Use the Microsoft Windows built in Files & Transfer Wizard in Windows XP and the Windows Easy Transfer in Windows Vista. Go to the Microsoft Tech Net website for instructions on what to do. The directions are straightforward for both programs and transfer tools, however the recommendation is to use these methods only as a last resort if nothing else works because of their downfalls. The Windows XP version only works if you have and use Outlook mail client on both the old and new computer. The Vista version only works if you are actually upgrading to Vista from XP.
Duplicate AOL Account
Using this method will create a new AOL account on the new computer, using your existing screen name. With this method, you will install the AOL software on the new computer and follow the directions to "Add existing account to this computer." If you are upgrading to a newer version of AOL instead of using the same version installed on the previous computer, AOL automatically saves and transfers your settings to the new version. The downfall is this only works if you install AOL on the new computer, and some people may not want to.
Export to Gmail
Exporting your AOL address book to Gmail as a stepping-stone to exporting the information to other accounts is a long process. It includes exporting the AOL address book as AOL's ldif format using the AOL Communicator, then exporting to the Thunderbird mail client, then exporting from Thunderbird as text files into Gmail. Once the address book imports into Gmail, you can export the address book information anywhere. The downfall to this method is it only works for the address book and not the complete AOL settings, like the favorites and other settings. You also need to have Thunderbird installed to utilize this method.
Photo Credits
photo_camera

Jupiterimages/Creatas/Getty Images