What to Do if a PC Will Not Read a Memory Card
by Andrew Aarons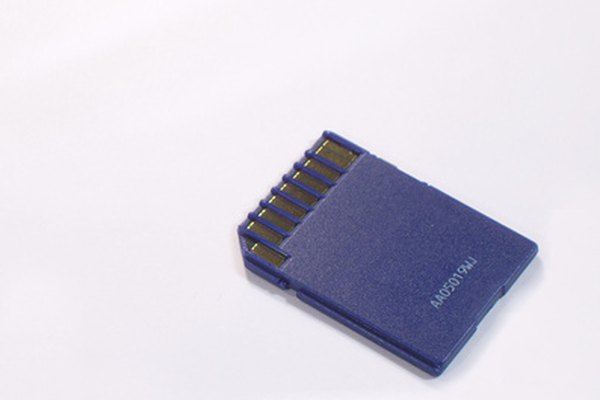 Memory cards are fairly hardy; they're designed to withstand a few bumps and bruises in portable devices. Still, memory cards are prone to damage and can occasionally fail. Troubleshooting a memory card problem takes just a few minutes.
Check it in the Device
The computer isn't reading your memory card, but, to be sure the card isn't damaged or corrupt, check it in the original device. Put it back into your digital camera or MP3 recorder and turn on the device. If you receive a memory card error, you may need to replace the card; however, if the card reads correctly in the device, there are other ways to check your PC.
Connections
There are two common ways to read your memory card on your PC. You can connect the device to the PC using a provided USB cable, or you can (on some systems) insert the memory card directly into a card reader. Newer laptops usually have card readers. If the memory card can be read on a USB connection but not in the card reader, you should consider having your PC serviced. Alternatively, the card may read in the reader but not via USB. Try different USB ports to determine if it's a USB connectivity issue with the device or a port-specific issue.
Software
For digital devices that come with specific software included, make sure you have the newest versions of the software and drivers for the device, if necessary. Some digital cameras, for example, use their own software for reading the memory card and transferring photos. This software can sometimes be helpful and sometimes a hindrance. Try uninstalling the software and plugging in the device to see if the memory card is accessible.
References
Photo Credits
photo_camera memory card image by PeteG from Fotolia.com