How do I Configure Microsoft Outlook for Centurytel Email?
by Eric Som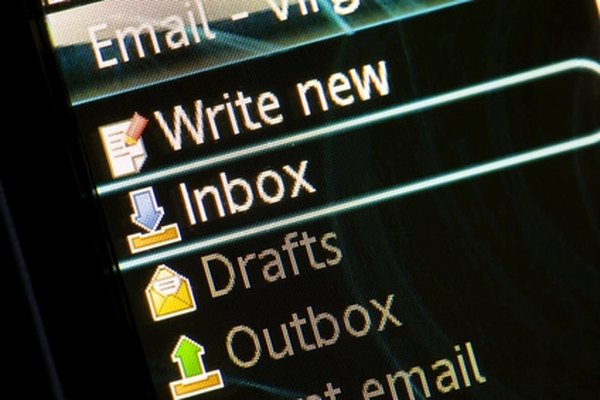 Headquartered in Monroe, Louisiana, CenturyLink is a provider of "broadband, entertainment and voice services over its advanced communications networks to consumers and businesses in 33 states." Since the company merged with CenturyTel, CenturyLink now provides support for CenturyTel customers. If you have a CenturyTel email account, you can setup your account with an email client program, as your provider supports this feature. Outlook 2007 is an email client program you can use with your account.
1
Launch Outlook 2007, click "Tools" and then choose "Account settings."
2
Choose the "New" button located under the "Email" tab.
3
Check the "Manually configure account settings or additional server types" on the "Add New Email Account" window and then click "Next."
4
Select the "Internet email" radio button and then hit "Next."
5
Enter your name as well as your Centurytel email address in the "Your name" and "Email address" boxes, respectively.
6
Select "POP3" under the "Account type" menu and then enter your outgoing and incoming mail server information, which varies depending on your location. If you reside in AR, CO, LA, MO, MS, TN or TX, type "mail.so.centurytel.net" in both the "Incoming Mail Server" and "Outgoing Mail Server (SMTP)" boxes. Those who live in MI or OH must enter "mail.gl.centurytel.net" If you live in WI, use "mail.mw.centurytel.net" For those in MT, WA or OR, enter "mail.nw.centurytel.net."
7
Type your full Centurytel email address and password, which is case sensitive, in the "Username" and "Password" fields, making sure you check "Remember password."
8
Hit "More Settings," select the "Outgoing server" tab and then check "My outgoing server requires authentication."
9
Choose the "Log on using" radio button and then enter your email address and password in the fields provided, making sure you select "Remember password" if you do not want Outlook 2007 to prompt you repeatedly for your password.
10
Select "OK," hit "Next" and then choose "Finish."
References
More Articles