How Do I Copy From a Kindle to a Kindle?
by Faizah Imani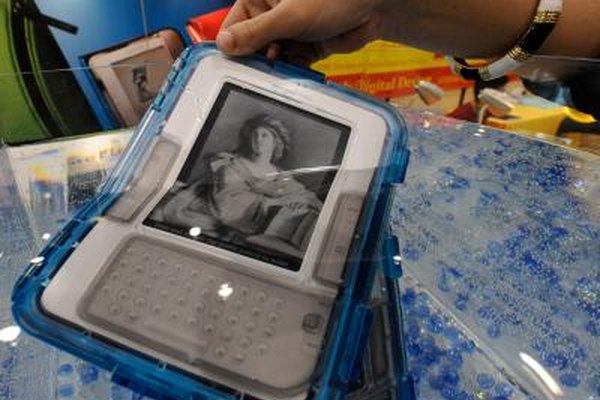 The Amazon Kindle eBook reader allows you to purchase and download up to 3,500 eBooks from Amazon directly to the device, as of 2010. You can easily spend several hundred dollars filling it with content. When you upgrade to a newer Kindle, your content investment is not lost. Amazon allows you to transfer your purchased content with the click of a few buttons.
1
Log in to your Amazon account. Click on the "Register a New Kindle" button. Enter the serial number for your Kindle to register it. The serial number can be found on the back and on the Kindle "Settings" screen.
2
Click the "Manage Your Kindle" tab at the top of the page. You will see a listing of your active Kindle Subscriptions and purchased content.
3
Click on the "+" that is located beside your subscription or purchased item. This will cause the options for the item to be revealed.
4
Select the option to "Send Wireless to Kindle."
5
Choose which Kindle device you want to send the content to.
6
Wait as the content is wirelessly transferred to your second Kindle.
References
Photo Credits
photo_camera

Ethan Miller/Getty Images News/Getty Images