How Do I Connect My Laptop Wirelessly?
by Jasmine Carpenter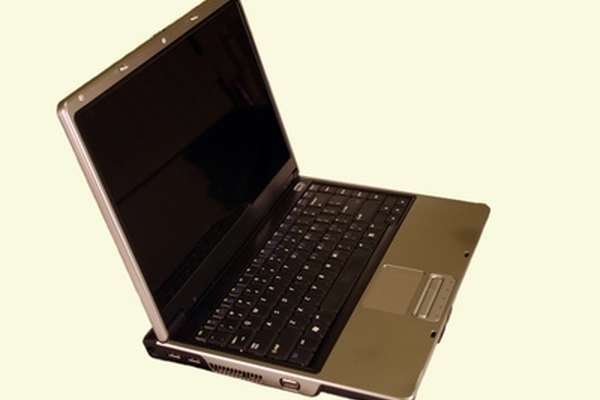 If you own a laptop computer with a built-in wireless network adapter, you can connect to a wireless network that's located in a coffee shop, hotel, airport or other public places. Laptops with the latest versions of Windows will automatically connect to a wireless network if the adapter is switched on and it detects a signal within range. Carry your laptop from one location to another, and enjoy the convenience of browsing the Internet wirelessly.
Turn on the built-in wireless adapter. Locate the button or switch for the "wireless adapter" on either the front or side of the case. Also, check above the keyboard if the button is not located on the case. Press the button to turn on the wireless adapter. Some laptops may keep the wireless adapter turned off to save on power and battery usage.
Press the power on button for your laptop, and wait for it to finish starting up Windows. Next, click the "wireless network icon" located on the system tray. Usually the icon is displayed at the bottom right corner next to the clock on the Windows Taskbar.
Select the name of a wireless network that is labeled "Unsecured wireless network," and press the "Connect" button. If you choose a wireless network that requires a password and has a security feature enabled, you may be charged a fee for accessing the wireless network when you log on from an hotel or other business establishment.
Enter the wireless network's name and security key/pass phrase.
Click the "Connect" button. Windows will display a message that indicates a wireless connection has been established.
Press the "wireless adapter" button to turn it off when you're finished browsing the Internet. You'll be able to extend the life of your battery and its power usage by keeping the adapter turned off when you're not using your laptop computer.
Tip
check

If your Laptop computer is not equipped with a built-in wireless adapter, you can still connect to the Internet wirelessly by using a wireless PC card or USB (Universal Serial Bus) wireless adapter. Wireless PC cards plug into a PC card slot, and USB wireless adapters are inserted into a USB port on a Laptop. Follow the setup manuals instructions that are included with the devices to establish a connection to a wireless network.
Warning
close

It is advisable to avoid making credit card transactions if you plan to use an unsecured wireless network while browsing the Internet. Your personal information could be gathered by someone using special software that may be able to intercept your Internet session.
Photo Credits
photo_camera laptop computer image by Sandra Henderson from Fotolia.com