What to Do When You Cannot Download Adobe Reader
by Jack Stone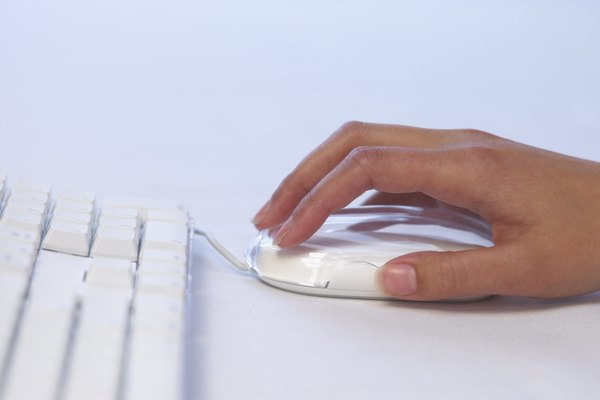 Adobe Reader is one of the premier software programs used to create, view and edit portable document files (PDFs) from any computer. While many PDF viewers exist on the market, many websites require users to have Adobe Reader installed on their computer before viewing a certain file or document. When you have trouble downloading Adobe Reader, it can create several problems with accessibility.
Internet Connection Issues
Downloading Adobe Reader from Adobe's website is a fairly straightforward task. Therefore, if the download does not start immediately once you click the download link, there may be an issue with your Internet connection. To isolate the issue, visit a third-party website, such as download.CNET.com, and search for Adobe Reader's download link on that website. If you are able to download Adobe Reader, the problem is with Adobe's website. However, if you cannot download the application, check with your network administrator or contact your Internet service provider for help. If you have a solid Internet connection but the Internet has high traffic, your computer may have difficulty downloading the file. Consider downloading the file late at night, early in the morning or on the weekend.
Adobe Download Manager
Adobe Download Manager is a program intended to manage installation processes and automatically detect when there is a new update available. To see if Adobe Download Manager is installed on your Windows XP computer, click "Start," "Control Panel" and "Add or Remove Programs." For Windows Vista users, select "Start," "Control Panel" and "Uninstall a Program." If Adobe Download Manager is listed, exit out of that window and open Adobe Download Manager by selecting it from the Start menu. If Adobe Download Manager is not listed, visit adobe.com and download your own copy for free. Once Adobe Download Manager is open, it should automatically start the Adobe Reader download process. If it does not start the process, you may have Adobe Reader already installed on your system. To determine if you already have a copy of Adobe Reader installed without your knowledge, click "Start," "Search" and type in the name of the Adobe Reader download file. You can find the name on Adobe's download page, though the file will look something like AdbeRdr80_en_US.exe. If you locate the file, double-click it to activate the installation process.
Other Options
If you still cannot download Adobe Reader, consider trying the download on another computer. If the download is successful, compare your own computer's system specifications with the required specifications detailed on Adobe's website. Your computer might not have enough memory or processor speed to accept a download from Adobe.com.
References
Photo Credits
photo_camera

Burke/Triolo Productions/Brand X Pictures/Getty Images