The Disadvantages of a Facebook Fan Page
by Naomi Bolton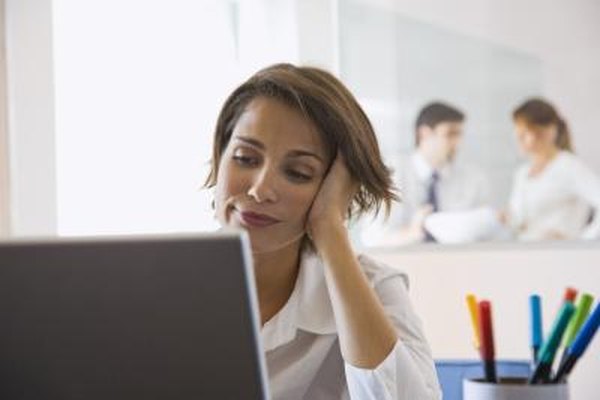 Operating a Facebook page for your business or brand can be a great way to gain some free exposure, but there are some disadvantages as well. If you are not careful with what you post, you can end up annoying fans causing them to unlike your page. Keeping the page up to date can be a time consuming job, but neglecting it can also leave the impression that you do not care about your fans or that your business is unprofessional. While a Facebook page is a great place for fans to discuss topics related to the brand, it can also become a platform for competitors or detractors to make false allegations that can damage your reputation.
Losing Fans
Facebook users like your page because they are interested in the brand or product and would like to receive more information about it. If you use your Facebook page to post information that is not relevant to the brand, it could annoy your fans. Posting too much uninteresting content could also annoy people. If this happens, people will either unlike your page, or hide posts you make from their News Feed. To avoid this, use the "Insights" feature to determine which of your posts have the best impact.
Neglecting to Update Your Page
Maintaining an up to date Facebook page can be a time consuming process, but neglecting it is even worse. If there is no activity on your Facebook page, people can start to lose interest or even unlike it. If fans post questions on the page that go unanswered for too long it can also create ill-will and create the impression that you do not care. Leaving up outdated information, such as promotions that have expired or events that are over, could also cause confusion and anger amongst your fans. A page with no moderation can end up with lots of spam posts that reflect badly on your business. Avoid this situation by appointing a community manager who can engage fans and keep the page updated at all times.
Negative Publicity
A Facebook page enables fans to discuss the brand or product and share the positive experiences that they have had with it. Unfortunately, people who are disgruntled with your business could also use the page to post inflammatory comments in order to vent their anger. Leaving these comments up can create negative publicity, but deleting them can be seen as an attempt to cover up the truth. Unscrupulous competitors or people that are loyal to other brands can also potentially use your Facebook page to post comments with the goal of generating negative publicity for you. Even comments posted by official page administrators can be misinterpreted and cause a backlash before you can contain the situation.
Diverting Website Traffic
One of the advantages of a Facebook page is that it can generate more traffic for your website. Unfortunately, the opposite is also true – a popular Facebook page can actually lead to fewer visitors to your site. If your fans are already getting all the information that they need from the Facebook page, there is little reason for them to visit your site. This is obviously undesirable, especially if you have spent a lot of money on your website. Make sure that there is still a reason for fans to visit your website when they make use of your Facebook page.
Photo Credits
photo_camera

Creatas Images/Creatas/Getty Images