Differences Between Streaming & Downloading
by Michael E Carpenter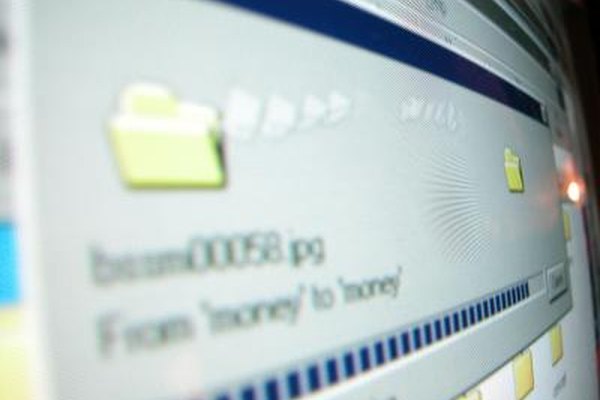 The Internet is full of information individuals can access at the touch of a button. Media files, such as video and audio files, can be either streamed or downloaded to the computer for the end user to enjoy. The difference between streaming and downloading media files involve how the information is seen, viewed and saved to the computer.
Immediate Playback
The major difference between streaming and downloading a file is that when a file is streamed, the compressed data can be played as it is received. This allows access to the video or audio file without long download times. Downloading requires the file to be completed loaded prior to the file being played on the computer. For this reason, streaming is a more popular form for receiving media.
Saved Information
Another major difference between streaming and downloading is that the information that is sent to your computer may or may not be stored for later viewing. Streaming media are typically not saved to your computer. The file must be accessed each time through websites or other channels to replay the media. Downloading takes the file and saves the information on the hard drive. Files can be accessed without reconnecting to the Internet.
Streaming Advantages & Disadvantages
The main advantage to streaming media is that the information can be accessed quickly. When computers, networks and players work well, the transfer of information is seamless and the video or audio file can be watched in one continuous flow. Streaming also does not take up memory on the computer for each media file that is accessed. However, streaming video also has disadvantages, including when networks are busy and information does not flow as quickly to the receiver. This results in video and audio files that are choppy, starting to play and then stopping, to wait for more information to be received.
Downloading Advantages and Disadvantages
Downloading files has its own advantages. Once a file is downloaded, it can be accessed again and again by going to the folder the file is saved to. The entire file is there and information does not have to be retransmitted like streaming video. Downloaded files typically do not experience the choppiness streamed files may have. Downloading disadvantages include the time it takes to download a file and memory space. Large files take long periods of time to download and the file cannot be accessed until the download is completed in full. The download also takes up memory space resulting in the need for additional memory and extra equipment if many files are downloaded.
References
Photo Credits
photo_camera

Photos.com/Photos.com/Getty Images