Difference Between Internet Explorer & Internet Explorer 64 Bit
by C.D. Crowder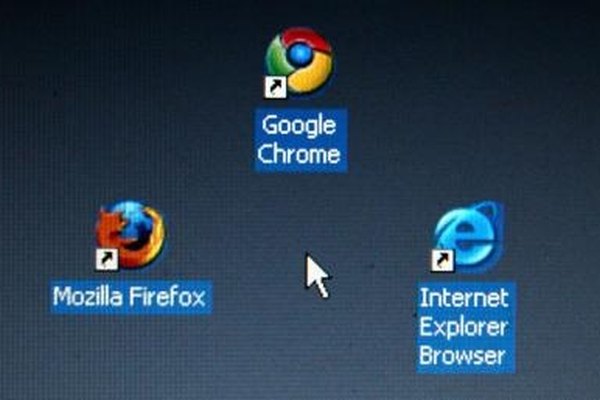 Users with a 64-bit version of Windows have access to both Internet Explorer 32-bit and 64-bit. Each enables you to navigate the Internet, but there are some noticeable differences in functionality, although the browser itself looks the same. While Microsoft wants to eventually convert to 64-bit software completely, other software companies are still using 32-bit software, so Internet Explorer 64-bit may not always be the right choice.
Startup
Both versions share many of the same settings, including the home page, Favorites and location of temporary Internet files. However, they don't share the same startup method. The 64-bit version can be started only by going to "Start," choosing "All Programs" and selecting "Internet Explorer (64-bit)." You can create a custom desktop shortcut, but the default shortcut leads to Internet Explorer 32-bit.
Add-Ons and Toolbars
Add-ons are not created to run on both bit versions of Internet Explorer. If you're using 32-bit toolbars and add-ons, they will likely not work correctly or even appear in the 64-bit version. Many add-ons and toolbars are available only for the 32-bit version of Internet Explorer, so if you are considering moving to the 64-bit version, make sure your add-ons and toolbars are available.
No Flash
Many websites use Adobe Flash for video and animations. The Flash plug-in necessary for viewing these sites is not compatible with Internet Explorer 64-bit. When you use this bit version of the browser, these sites may not load at all or load with decreased functionality.
About
If you want to know which bit version you are currently running, you'll notice one more difference. The 32-bit version doesn't actually list a bit number. The 64-bit version will list "64-bit" in the "About" section of Internet Explorer.
Photo Credits
photo_camera

Alexander Hassenstein/Getty Images News/Getty Images