The Difference Between Hulu Free & Hulu Plus
by Allen Bethea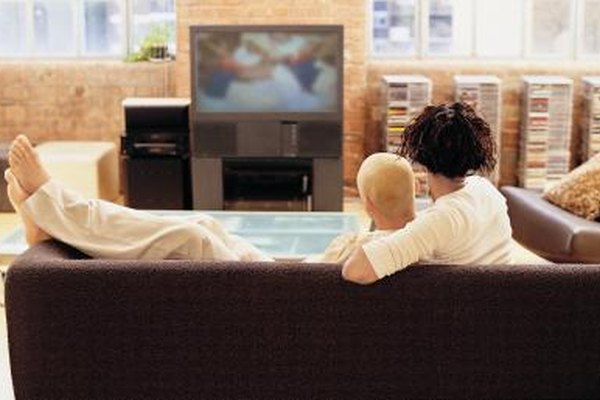 The Internet provides many options for watching movies or television shows on your PC or mobile device without cable. For example, streaming video provider Hulu's website gives its users the choice between two levels of service: Hulu and Hulu Plus. Which Hulu product is best for you depends on your personal viewing habits, your need for breadth and variety of content sources and the type of device you will be using to watch.
Price
Hulu enables you to watch TV shows, movies, documentaries or play games on your laptop or desktop computer at no charge. This is possible because Hulu negotiates licensing agreements with media companies for their content and earns money by selling ads. Hulu Plus customers, on the other hand, pay a fixed, monthly subscription fee which gives them access much more content and viewing device options the users of the free service. Hulu Plus subscribers, however, still have to endure some sponsor advertising.
Mobile Device Access
Hulu's agreement with content providers limits its no-charge streaming services to traditional laptop and desktop computers. If you try to access Hulu's website on an Android smartphone, for example, you will only get a Web page offering the Hulu Plus app and a free trial subscription invitation. In addition to smartphones, you can also watch Hulu Plus content on tablet PCs, game consoles and some dedicated TVs and Blu-ray video players.
Variety of Content
According to the company's website, Hulu has over 440 companies who have agreed to provide them with online content. Agreements with some of these providers, however, restricts the viewing of some or all of their content to paid, Hulu Plus subscribers only. For instance, free Hulu users can usually watch the last few episodes of a network TV show, but not the current episode, the full current season or any shows from past seasons. Hulu Plus users also have online access to video and documentaries from the Criterion Collection of classic and esoteric film.
Display Quality
Streaming content on Hulu's free service is standard-definition video rather than high-definition. SD video has a 480p or 720 by 480 pixel resolution. If your device supports it, Hulu Plus will provide streaming HD video at 720p or 1280 by 720 pixel resolution. HD video, however, is more demanding of network bandwidth and hardware resources. For instance, the company recommends your PC have at least a 2.33-GHz Intel Pentium-compatible processor to use Hulu's free service. Hulu Plus users, on the other hand, should have a 3-GHz or faster CPU. Likewise, users can view Hulu's SD video comfortably with a least a 1.5Mbps broadband connection. Hulu Plus' HD, however, needs a network speed of 3Mbps or faster for smooth, delay-free video playback.
References
Photo Credits
photo_camera

Digital Vision./Digital Vision/Getty Images