What Is the Difference Between AT&T High Speed Internet and AT&T U-verse?
by John Costa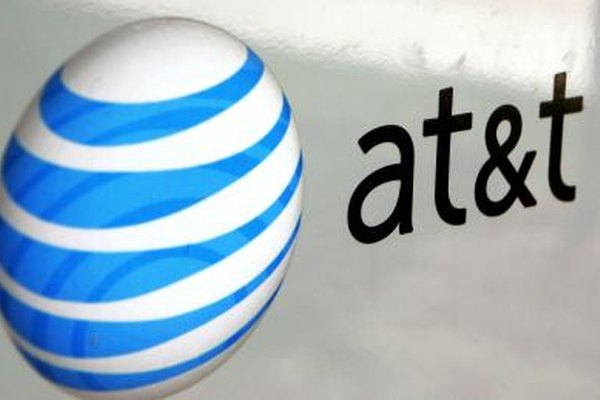 AT&T offers Internet services using DSL technology under its DSL High Speed Internet brand. The company also provides broadband Internet using fiber optic technology with the U-verse service. Customers who subscribe to an AT&T Internet plan can also bundle the service with one or more of AT&T's other services, including television, home phone and wireless. Generally, monthly subscription rates for AT&T's DSL High Speed Internet service are lower than U-verse plans.
DSL Plans and Speeds
AT&T; offers a range of high-speed Internet plans using DSL technology depending on where you reside. The DSL Direct Basic plan provides download speeds of up to 768 kilobits per second, while the DSL Direct Express plan features faster download speeds of up to 1.5 megabits per second. The DSL Direct Pro plan provides download speeds of up to 3Mbps and the DSL Direct Elite plan has speeds of up to 6Mbps. In a PC Magazine study of speeds provided by 14 national Internet service providers in 2010, AT&T;'s DSL service ranked 10th. It also ranked 11th out of 16 ISPs in PC Magazine's 2010 Reader's Choice Awards.
U-verse Plans and Speeds
AT&T; U-verse uses fiber optic technology and computer networking to offer high-speed Internet, as well as digital television and digital voice communication services. As of June 2011, AT&T; offers five U-verse Internet plans offering downstream speeds of up to 3, 6, 12, 18 and 24Mbps. Faster connection speeds are recommended for frequent use of the Internet to download or stream movies and for online gaming. Faster speeds are also ideal for households with multiple users and for video conferencing. U-verse ranked fourth in PC Magazine's 2010 study on connection speeds and was rated third in overall customer satisfaction in the magazine's 2010 Reader's Choice Awards.
Features
All Internet plans allow you to register up to 11 email accounts and include online photo and video storage. AT&T;'s Internet Security Suite powered by McAfee with anti-spyware, anti-virus and firewall protection is included with DSL Direct Elite and Pro plans and U-verse plans, and DSL Direct Express and Basic customers can opt to add the suite at an additional monthly fee. AT&T; also provides 24-hour customer support services and you get access to AT&T; Wi-Fi hot spots throughout the United States when using a Wi-Fi enabled device.
Bandwidth Caps
In May 2011, AT&T; introduced data caps for all its Internet plans. AT&T;'s DSL high-speed Internet plans have a usage allowance of 150GB per month. For U-verse subscribers the cap has been set at 250GB per month. When you exceed bandwidth limits, notices are sent to you for the first two months that the monthly allowance is reached. After you exceed the monthly allowance for a third time, a fee is charged for each 50GB beyond the monthly limit.
Photo Credits
photo_camera

Tim Boyle/Getty Images News/Getty Images