How to Detect Spy Software on Your PC
by Matt Koble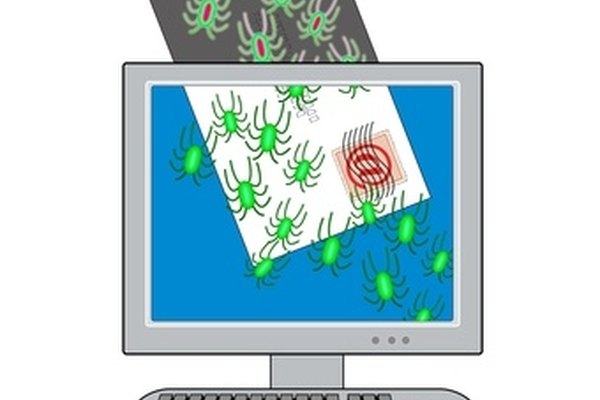 Spy software, also known as spyware, is a type of computer program designed to spy on the infected user in some way. Detecting and removing spyware is even more important than removing normal computer viruses because the longer your system has spyware, the greater the risk that identity theft becomes. Luckily, detecting and removing spyware on your PC is actually a very easy process that you can do for free with just a few minutes of work.
Choose and download an anti-spyware program to detect and get rid of your spyware. Many free programs, such as Malwarebyte's Anti-Malware and Lavasoft's Ad-Aware (see Resources), can easily detect and remove most spyware variations in existence.
Launch the downloaded file. This will launch an installer for your software that will guide you through the installation process. Choose where to install the program and configure a few options according to the prompts, such as whether to create desktop and Start menu icons. Follow the rest of the onscreen instructions provided by the installer. Close the installer.
Open the anti-spyware program and wait for it to load. Open the scan section and you should see options somewhere to perform a quick, full or custom scan (this may vary based on your software). Check or select "Full scan."
Press "Start scan" or a similarly named button to begin the spyware scanner. Wait while the program searches your PC for spyware. Depending on the program you use, how full your hard drive is and how much spyware you have, the scan could take anywhere from 10 minutes to a couple of hours.
Select everything the scanner detected and click "delete," "clean" or a similarly titled button. After deletion, the program will tell you it is finished and you can safely close it.
Restart your computer immediately if the anti-spyware scanner instructed you to do so. Open the scanner again and run one more full scan to make sure all spyware was deleted the first time around.
Tips
check

Keep your anti-spyware software updated with new spyware definitions when they become available. This will give your program the best possible defense against spyware.

check

Many anti-virus programs also feature spyware protection, check your anti-viruses documentation to see what it defends against.
Warning
close

Refrain from downloading anything from a source you do not trust. Internet downloads are one of the most popular ways of spreading spyware.
Photo Credits
photo_camera computer with infected e-mail and bugs image by patrimonio designs from Fotolia.com